Welcome to the Purdue OWL
This page is brought to you by the OWL at Purdue University. When printing this page, you must include the entire legal notice.
---
Copyright ©1995-2018 by The Writing Lab & The OWL at Purdue and Purdue University. All rights reserved. This material may not be published, reproduced, broadcast, rewritten, or redistributed without permission. Use of this site constitutes acceptance of our terms and conditions of fair use.
---
AMA Style
Summary:
These resources provide guidance on how to cite sources using American Medical Association (AMA) Style, 10th Ed., including examples for print and electronic sources.
This resource discusses references page formatting for the American Medical Association (AMA) style sheet. AMA was developed by the American Medical Association for the purpose of writing medical research.
References are found at the end of a manuscript and are titled "Reference List," and each item should be listed in numerical order (two references should not be combined under a single reference number) as opposed to alphabetically. Additionally, each item should be single-spaced.
Sample Reference
AuthorLastname, FirstInitial. Title in sentence case. Journal Title in Title Case. Year; Issue#: PP-PP.
When writing up your references list, be sure to always include the last name and the first and middle initial of the authors without punctuation. However, do use a comma to separate more than one author in a single bibliographic group (e.g., Wheeler T, Watkins PJ).
Use sentence case for all titles (capitalize only the first word of the title). Abbreviate and italicize names of journals according to the listing in the National Library of Medicine database. 
Additionally, each reference is divided with periods into bibliographic groups; each bibliographic group contains bibliographic elements, which may be separated using the following punctuation marks:
A comma: if the items are sub-elements of a bibliographic element or a set of closely related elements (e.g., the authors' names).
A semicolon: if the elements in the bibliographic group are different (e.g., between the publisher's name and the copyright year) or if there are multiple occurrences of logically related elements within a group; also, before volume identification data.
A colon: before the publisher's name, between the title and the subtitle, and after a connective phrase (e.g., "In," "Presented at").
See the following examples:
1.  Wheeler T, Watkins PJ. Cardic denervation in diabetes. BMJ. 1973;4:584-586.
2. O'Keefe M, Coat S. Consulting parents on childhood obesity and implications for medical student learning. J Paediatr Child Health. 2009;45(10),573-576.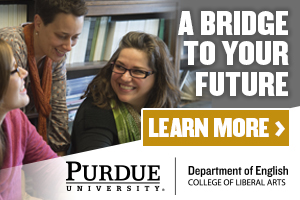 Navigation

General Writing

The Writing Process

Prewriting (Invention)

Writer's Block

Stasis Theory

Developing an Outline

Proofreading

Academic Writing

The Rhetorical Situation

Establishing Arguments

Logic in Argumentative Writing

Paragraphs and Paragraphing

Essay Writing

Conciseness

Adding Emphasis

Sentence Variety

Using Appropriate Language

Active and Passive Voice

Using Foreign Languages in Academic Writing in English

Common Writing Assignments

Argument Papers

Research Papers

Exploratory Papers

Annotated Bibliographies

Academic Proposals

Mechanics

Transitions and Transitional Devices

Two-Part (Phrasal) Verbs (Idioms)

Gerunds, Participles, and Infinitives

Grammar

Adjective or Adverb

How to Use Adjectives and Adverbs

Prepositions

Pronouns

Relative Pronouns

Count and Noncount Nouns

Verb Tenses

Irregular Verbs

Punctuation

Punctuation

Independent and Dependent Clauses

Commas

Quotation Marks

Visual Rhetoric

Visual Rhetoric

Analyzing Visual Documents

Using Fonts with Purpose

Designing Effective PowerPoint Presentations

Data Visualization

Undergraduate Applications

Undergraduate Application Timeline and Additional Resources

Graduate School Applications

Overview

Researching Programs

Statements of Purpose

Personal Correspondence

Community Engaged Writing

Media File Index

Research and Citation

Conducting Research

Research Overview

Conducting Primary Research

Evaluating Sources of Information

Images

Internet References

Archival Research

Using Research

Writing with Statistics

Quoting, Paraphrasing, and Summarizing

Paraphrase Exercises

Avoiding Plagiarism

Formatting in Sociology (ASA Style)

Resources for Documenting Sources in the Disciplines

APA Style

APA Formatting and Style Guide

MLA Style

MLA Formatting and Style Guide

Chicago Style

AMA Style

Teacher and Tutor Resources

Writing Instructors

Grades 7-12 Instructors and Students

Writing Across the Curriculum: An Introduction

Creative Nonfiction in Writing Courses

Poetry in Writing Courses

Teaching OSDDP: A Guide for Professional Writing Instructors

Writing Letters of Recommendation for Students

Writing Tutors

Tutoring Creative Writing Students

Tutoring Grammar

Teaching Resources

Writing Workshops for Graduate Students

Preventing Plagiarism

Contextualizing Plagiarism

Avoiding Plagiarism

Translingual Writing

Writing in the Engineering Classroom

Subject-Specific Writing

Professional, Technical Writing

Effective Workplace Writing

Audience Analysis

Prioritizing Your Concerns for Effective Business Writing

Activity and Postmortem Reports

Basic Business Letters

Memos

Grant Writing

Donation Request Letters

Technical Reports & Report Abstracts

White Papers

Revision in Business Writing

Business Writing for Administrative and Clerical Staff

Writing in Literature

Writing in Literature

Literary Terms

Literary Theory and Schools of Criticism

Writing About Fiction

Writing About Literature

Writing in Literature (Detailed Discussion)

Image in Poetry

Writing about World Literature

Writing in the Social Sciences

Writing in Psychology: Experimental Report Writing

Writing in Engineering

Handbook on Report Formats

Engineering Projects in Community Service (EPICS)

INDOT Workshop Resources for Engineers

Mechanical Engineering Writing Enhancement Program

Creative Writing

Fiction Writing Basics

Pattern and Variation in Poetry

Pattern and Variation: Aural

Pattern and Variation: Visual

Characters and Fiction Writing

Poetry Writing

Creative Nonfiction

Healthcare Writing

Medical Journalism

SOAP Notes

Patient Education Materials

Writing as a Veterinary Technician

Writing as a Professional Nurse

Journalism and Journalistic Writing

Writing in the Purdue SURF Program

SURF Workshop Resources: Problem Statements

Writing in Art History

Job Search Writing

Preparing an Application

Tailoring Employment Documents For a Specific Audience

Writing the Personal Statement

Action Verbs to Describe Skills, Jobs, and Accomplishments in Employment Documents

Job Search Letters

Letters Concerning Employment

Model Letters for Various Purposes

Cover Letters 1: Quick Tips

Cover Letters 2: Preparing to Write a Cover Letter

Cover Letters 3: Writing Your Cover Letter

Cover Letters Workshop

Academic Cover Letters

Résumés and CVs

Résumé Sections

Scannable Résumés

Résumé Workshop

Sample Résumés

Résumés for Military Veterans

Video Résumés

English as a Second Language

ESL Instructors, Tutors

ESL Students

US Higher Education: A Local Introduction

Tips for Writing in North American Colleges

Writing for an Indian Business Audience

Understanding Writing Assignments

Key Concepts for Writing in North American Colleges

Audience Considerations for ESL Writers

Combining Sentences

Prepositions

Pronouns

Punctuation

Paraphrasing and Summary

About the OWL

Purdue OWL Vidcasts
Suggested Resources