Welcome to the Purdue OWL
This page is brought to you by the OWL at Purdue University. When printing this page, you must include the entire legal notice.
---
Copyright ©1995-2018 by The Writing Lab & The OWL at Purdue and Purdue University. All rights reserved. This material may not be published, reproduced, broadcast, rewritten, or redistributed without permission. Use of this site constitutes acceptance of our terms and conditions of fair use.
---
Other Strategies for Getting Over Writer's Block
Summary:
Help in overcoming writer's block and a short series of exercises to get you writing.
If you have tried the other strategies to get rid of writer's block and are still having problems, try some of these general techniques for getting over writer's block. These strategies will prove more helpful when you're drafting your writing.
Talk Out the Paper
Talking feels less artificial than writing to some people. Talk about what you want to write someone—your teacher, a friend, a roommate, or a tutor. Just pick someone who's willing to give you fifteen to thirty minutes to talk about the topic and whose main aim is to help you start writing. Have the person take notes while you talk or tape your conversation. Talking will be helpful because you'll probably be more natural and spontaneous in speech than in writing. Your listener can ask questions and guide you as you speak, and you'll be more likely to relax and say something unpredictable than if that you were sitting and forcing yourself to write.
Tape the Paper
Talk into a tape recorder, imagining your audience sitting in front of you. Then, transcribe the tape-recorded material. You'll at least have some ideas written down to work with and move around.
Change the Audience
Pretend that you're writing to a child, to a close friend, to a parent, to a person who sharply disagrees with you, or to someone who's new to the subject and needs to have you explain your paper's topic slowly and clearly. Changing the audience can clarify your purpose and can also make you feel more comfortable and help you write more easily.
Play a Role
Pretend you are someone else writing the paper. For instance, if you have been asked to write about sexist advertising, assume you are the president of the National Organization of Women. Or, pretend you are the president of a major oil company asked to defend the high price of oil. Consider being someone in another time period, or someone with a wildly different perspective from your own. Pulling yourself out of your usual perspective can help you see things that are otherwise invisible or difficult to articulate, and your writing will be stronger for it.
(Many of these ideas are from Peter Elbow's Writing with Power, [Ch. 8; 59-77] and Mack Skjei's Overcoming Writing Blocks.)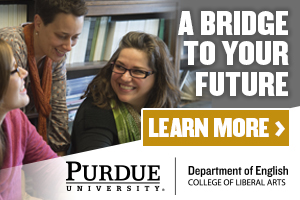 Navigation

General Writing

The Writing Process

Prewriting (Invention)

Writer's Block

Stasis Theory

Developing an Outline

Proofreading

Academic Writing

The Rhetorical Situation

Establishing Arguments

Logic in Argumentative Writing

Historical Perspectives on Argumentation

Paragraphs and Paragraphing

Essay Writing

Conciseness

Adding Emphasis

Sentence Variety

Using Appropriate Language

Active and Passive Voice

Using Foreign Languages in Academic Writing in English

Common Writing Assignments

Argument Papers

Research Papers

Exploratory Papers

Annotated Bibliographies

Academic Proposals

Mechanics

Transitions and Transitional Devices

Two-Part (Phrasal) Verbs (Idioms)

Gerunds, Participles, and Infinitives

Grammar

Adjective or Adverb

How to Use Adjectives and Adverbs

Prepositions

Pronouns

Relative Pronouns

Count and Noncount Nouns

Verb Tenses

Irregular Verbs

Punctuation

Punctuation

Independent and Dependent Clauses

Commas

Quotation Marks

Visual Rhetoric

Visual Rhetoric

Analyzing Visual Documents

Using Fonts with Purpose

Designing Effective PowerPoint Presentations

Data Visualization

Undergraduate Applications

Undergraduate Application Timeline and Additional Resources

Graduate School Applications

Overview

Researching Programs

Statements of Purpose

Personal Correspondence

Community Engaged Writing

Media File Index

Research and Citation

Conducting Research

Research Overview

Conducting Primary Research

Evaluating Sources of Information

Searching Online

Internet References

Archival Research

Using Research

Writing with Statistics

Quoting, Paraphrasing, and Summarizing

Paraphrase Exercises

Avoiding Plagiarism

Formatting in Sociology (ASA Style)

Resources for Documenting Sources in the Disciplines

APA Style

APA Formatting and Style Guide

MLA Style

MLA Formatting and Style Guide

Chicago Style

CMOS Formatting and Style Guide

AMA Style

Teacher and Tutor Resources

Writing Instructors

Grades 7-12 Instructors and Students

Writing Across the Curriculum: An Introduction

Creative Nonfiction in Writing Courses

Poetry in Writing Courses

Teaching OSDDP: A Guide for Professional Writing Instructors

Writing Letters of Recommendation for Students

Writing Tutors

Tutoring Creative Writing Students

Tutoring Grammar

Teaching Resources

Writing Workshops for Graduate Students

Preventing Plagiarism

Contextualizing Plagiarism

Avoiding Plagiarism

Translingual Writing

Writing in the Engineering Classroom

Subject-Specific Writing

Professional, Technical Writing

Effective Workplace Writing

Audience Analysis

Prioritizing Your Concerns for Effective Business Writing

Activity and Postmortem Reports

Basic Business Letters

Memos

Grant Writing

Donation Request Letters

Technical Reports & Report Abstracts

White Papers

Revision in Business Writing

Business Writing for Administrative and Clerical Staff

Writing in Literature

Literary Terms

Literary Theory and Schools of Criticism

Writing About Fiction

Writing About Literature

Writing in Literature (Detailed Discussion)

Image in Poetry

Writing about World Literature

Writing in the Social Sciences

Writing in Psychology: Experimental Report Writing

Writing in Engineering

Engineering Project Documentation

Handbook on Report Formats

Engineering Projects in Community Service (EPICS)

INDOT Workshop Resources for Engineers

Mechanical Engineering Writing Enhancement Program

Creative Writing

Fiction Writing Basics

Pattern and Variation in Poetry

Pattern and Variation: Aural

Pattern and Variation: Visual

Characters and Fiction Writing

Poetry Writing

Creative Nonfiction

Healthcare Writing

Medical Journalism

SOAP Notes

Patient Education Materials

Writing as a Veterinary Technician

Writing as a Professional Nurse

Journalism and Journalistic Writing

Writing in the Purdue SURF Program

SURF Workshop Resources: Problem Statements

Writing in Art History

Job Search Writing

Preparing an Application

Tailoring Employment Documents For a Specific Audience

Writing the Personal Statement

Action Verbs to Describe Skills, Jobs, and Accomplishments in Employment Documents

Job Search Letters

Letters Concerning Employment

Model Letters for Various Purposes

Cover Letters 1: Quick Tips

Cover Letters 2: Preparing to Write a Cover Letter

Cover Letters 3: Writing Your Cover Letter

Cover Letters Workshop

Academic Cover Letters

Résumés and CVs

Résumé Sections

Scannable Résumés

Résumé Workshop

Sample Résumés

Résumés for Military Veterans

Video Résumés

English as a Second Language

ESL Instructors, Tutors

ESL Students

US Higher Education: A Local Introduction

Tips for Writing in North American Colleges

Writing for an Indian Business Audience

Understanding Writing Assignments

Key Concepts for Writing in North American Colleges

Audience Considerations for ESL Writers

Combining Sentences

Prepositions

Pronouns

Punctuation

Paraphrasing and Summary

About the OWL

Purdue OWL Vidcasts
Suggested Resources