Welcome to the Purdue OWL
This page is brought to you by the OWL at Purdue University. When printing this page, you must include the entire legal notice.
---
Copyright ©1995-2018 by The Writing Lab & The OWL at Purdue and Purdue University. All rights reserved. This material may not be published, reproduced, broadcast, rewritten, or redistributed without permission. Use of this site constitutes acceptance of our terms and conditions of fair use.
---
Organizing Your Argument
Summary:
These OWL resources will help you develop and refine the arguments in your writing.
How can I effectively present my argument?
Use an organizational structure that arranges the argument in a way that will make sense to the reader. The Toulmin Method of logic is a common and easy to use formula for organizing an argument.
The basic format for the Toulmin Method is as follows.
Claim: The overall thesis the writer will argue for.
Data: Evidence gathered to support the claim.
Warrant (also referred to as a bridge): Explanation of why or how the data supports the claim, the underlying assumption that connects your data to your claim.
Backing (also referred to as the foundation): Additional logic or reasoning that may be necessary to support the warrant.
Counterclaim: A claim that negates or disagrees with the thesis/claim.
Rebuttal: Evidence that negates or disagrees with the counterclaim.
Including a well-thought-out warrant or bridge is essential to writing a good argumentative essay or paper. If you present data to your audience without explaining how it supports your thesis your readers may not make a connection between the two or they may draw different conclusions.
Don't avoid the opposing side of an argument. Instead, include the opposing side as a counterclaim. Find out what the other side is saying and respond to it within your own argument. This is important so that the audience is not swayed by weak, but unrefuted, arguments. Including counterclaims allows you to find common ground with more of your readers. It also makes you look more credible because you appear to be knowledgeable about the entirety of the debate rather than just being biased or uninformed. You may want to include several counterclaims to show that you have thoroughly researched the topic.
Example:
Claim: Hybrid cars are an effective strategy to fight pollution.
Data1: Driving a private car is a typical citizen's most air polluting activity.
Warrant 1: Because cars are the largest source of private, as opposed to industry produced, air pollution, switching to hybrid cars should have an impact on fighting pollution.
Data 2: Each vehicle produced is going to stay on the road for roughly 12 to 15 years.
Warrant 2: Cars generally have a long lifespan, meaning that a decision to switch to a hybrid car will make a long-term impact on pollution levels.
Data 3: Hybrid cars combine a gasoline engine with a battery-powered electric motor.
Warrant 3: This combination of technologies means that less pollution is produced. According to ineedtoknow.org "the hybrid engine of the Prius, made by Toyota, produces 90 percent fewer harmful emissions than a comparable gasoline engine."
Counterclaim: Instead of focusing on cars, which still encourages a culture of driving even if it cuts down on pollution, the nation should focus on building and encouraging use of mass transit systems.
Rebuttal: While mass transit is an environmentally sound idea that should be encouraged, it is not feasible in many rural and suburban areas, or for people who must commute to work; thus hybrid cars are a better solution for much of the nation's population.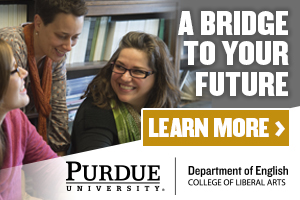 Navigation

General Writing

The Writing Process

Prewriting (Invention)

Writer's Block

Stasis Theory

Developing an Outline

Proofreading

Academic Writing

The Rhetorical Situation

Establishing Arguments

Logic in Argumentative Writing

Historical Perspectives on Argumentation

Paragraphs and Paragraphing

Essay Writing

Conciseness

Adding Emphasis

Sentence Variety

Using Appropriate Language

Active and Passive Voice

Using Foreign Languages in Academic Writing in English

Common Writing Assignments

Argument Papers

Research Papers

Exploratory Papers

Annotated Bibliographies

Academic Proposals

Mechanics

Transitions and Transitional Devices

Two-Part (Phrasal) Verbs (Idioms)

Gerunds, Participles, and Infinitives

Grammar

Adjective or Adverb

How to Use Adjectives and Adverbs

Prepositions

Pronouns

Relative Pronouns

Count and Noncount Nouns

Verb Tenses

Irregular Verbs

Punctuation

Punctuation

Independent and Dependent Clauses

Commas

Quotation Marks

Visual Rhetoric

Visual Rhetoric

Analyzing Visual Documents

Using Fonts with Purpose

Designing Effective PowerPoint Presentations

Data Visualization

Undergraduate Applications

Undergraduate Application Timeline and Additional Resources

Graduate School Applications

Overview

Researching Programs

Statements of Purpose

Personal Correspondence

Community Engaged Writing

Media File Index

Research and Citation

Conducting Research

Research Overview

Conducting Primary Research

Evaluating Sources of Information

Searching Online

Internet References

Archival Research

Using Research

Writing with Statistics

Quoting, Paraphrasing, and Summarizing

Paraphrase Exercises

Avoiding Plagiarism

Formatting in Sociology (ASA Style)

Resources for Documenting Sources in the Disciplines

APA Style

APA Formatting and Style Guide

MLA Style

MLA Formatting and Style Guide

Chicago Style

CMOS Formatting and Style Guide

AMA Style

Teacher and Tutor Resources

Writing Instructors

Grades 7-12 Instructors and Students

Writing Across the Curriculum: An Introduction

Creative Nonfiction in Writing Courses

Poetry in Writing Courses

Teaching OSDDP: A Guide for Professional Writing Instructors

Writing Letters of Recommendation for Students

Writing Tutors

Tutoring Creative Writing Students

Tutoring Grammar

Teaching Resources

Writing Workshops for Graduate Students

Preventing Plagiarism

Contextualizing Plagiarism

Avoiding Plagiarism

Translingual Writing

Writing in the Engineering Classroom

Subject-Specific Writing

Professional, Technical Writing

Effective Workplace Writing

Audience Analysis

Prioritizing Your Concerns for Effective Business Writing

Activity and Postmortem Reports

Basic Business Letters

Memos

Grant Writing

Donation Request Letters

Technical Reports & Report Abstracts

White Papers

Revision in Business Writing

Business Writing for Administrative and Clerical Staff

Writing in Literature

Literary Terms

Literary Theory and Schools of Criticism

Writing About Fiction

Writing About Literature

Writing in Literature (Detailed Discussion)

Image in Poetry

Writing about World Literature

Writing in the Social Sciences

Writing in Psychology: Experimental Report Writing

Writing in Engineering

Engineering Project Documentation

Handbook on Report Formats

Engineering Projects in Community Service (EPICS)

INDOT Workshop Resources for Engineers

Mechanical Engineering Writing Enhancement Program

Creative Writing

Fiction Writing Basics

Pattern and Variation in Poetry

Pattern and Variation: Aural

Pattern and Variation: Visual

Characters and Fiction Writing

Poetry Writing

Creative Nonfiction

Healthcare Writing

Medical Journalism

SOAP Notes

Patient Education Materials

Writing as a Veterinary Technician

Writing as a Professional Nurse

Journalism and Journalistic Writing

Writing in the Purdue SURF Program

SURF Workshop Resources: Problem Statements

Writing in Art History

Job Search Writing

Preparing an Application

Tailoring Employment Documents For a Specific Audience

Writing the Personal Statement

Action Verbs to Describe Skills, Jobs, and Accomplishments in Employment Documents

Job Search Letters

Letters Concerning Employment

Model Letters for Various Purposes

Cover Letters 1: Quick Tips

Cover Letters 2: Preparing to Write a Cover Letter

Cover Letters 3: Writing Your Cover Letter

Cover Letters Workshop

Academic Cover Letters

Résumés and CVs

Résumé Sections

Scannable Résumés

Résumé Workshop

Sample Résumés

Résumés for Military Veterans

Video Résumés

English as a Second Language

ESL Instructors, Tutors

ESL Students

US Higher Education: A Local Introduction

Tips for Writing in North American Colleges

Writing for an Indian Business Audience

Understanding Writing Assignments

Key Concepts for Writing in North American Colleges

Audience Considerations for ESL Writers

Combining Sentences

Prepositions

Pronouns

Punctuation

Paraphrasing and Summary

About the OWL

Purdue OWL Vidcasts
Suggested Resources