Faculty and Instructor FAQs
The OWL offers support to faculty and classroom instruction through face-to-face writing consultations for students, classroom workshops by request, and individual faculty consultations about writing assignments and discipline-specific writing concerns. The FAQs below can help faculty effectively use the Writing Lab and encourage students to make the most of their visits. Please also see the Student FAQs for additional policies for the Writing Lab.
Should I require my students to visit the OWL?
While we recognize the benefits of our writing consultations, we strongly discourage faculty from requiring students—either one student or an entire class—to visit the OWL for any reason, including for extra credit. We cannot guarantee to accommodate every student's request for an appointment, and students who manage to secure an appointment may not use the session effectively, as some of them may come only to fulfill the requirement to visit. Also, requiring students to visit can be seen as a punitive action, and students are less likely to view the OWL as a helpful resource.
If I shouldn't require a student to visit, how can I encourage visits?
To talk about your undergraduate writing, contact either our Director or Associate Director who leads up our programming on that front. To discuss graduate or multilingual writing, contact either our Director or our Associate Director who leads our collaboration around those issues.
Furthermore, you can add a statement in your syllabus encouraging students to visit the OWL to get feedback during any stage of the writing process. You can speak about your own experiences receiving feedback on writing, especially if you've visited a writing center or the OWL. You can work with the OWL to create an in-class workshop on any aspect of writing, which often encourages students to visit the OWL for additional assistance. Additional information about syllabus statements and workshops can be found below.
Our OWL consultants can provide a brief overview to your class at your request. For more information, please call 494-3723.
Do you have an example of information about the OWL that I can add to my syllabus?
Feel free to copy or customize the following statement:
Many students believe the OWL exists only for writers who need "extra" (or "remedial") help; however, having another set of eyes can help all writers strengthen their ideas and focus. Even the most accomplished writers need feedback. The tutors in the OWL can work with students at any stage of the writing process, from planning and drafting to editing and polishing strategies. OWL consultants work with undergraduate and graduate students from every department on any piece of writing from class assignments to job search documents. For more information, please visit http://owl.purdue.edu or call 494-3723.
You may also feel free to include the following QR code for the Purdue OWL in your syllabus, or to print it off and to display it on your office door: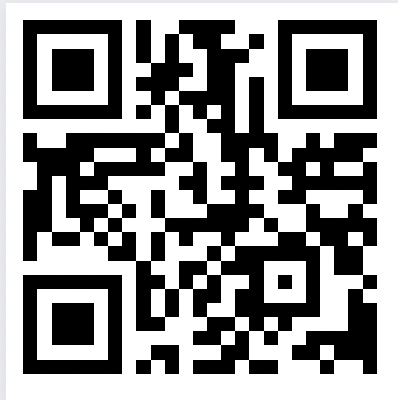 Will the OWL send proof of a student's visit to faculty?
We no longer send proof of students' visits directly to faculty. However, our online scheduling and data management system automatically sends session reports to all students who have had an appointment. Students can simply forward the reports to faculty and instructors or print copies. Please let students know how you'd like to receive copies of the session reports.
We can only send session reports for consultations and cannot provide information related to other types of visits, such as conversation groups or workshops. We regret that we cannot sign any other documents verifying a students' visit to the OWL for any reason.
How can I request a writing-related workshop for my class?
Instructors and faculty can request writing workshops for their classes online. We offer several standard workshops but would be happy to customize any of our existing workshops, or create a new workshop, based on your needs. Please allow us at least two weeks' notice to schedule any workshop. Faculty are required to be present during workshops because students benefit from their instructors' input and presence during these interactive sessions.
One of my students is a terrible writer and doesn't't understand the basics of grammar and punctuation! How can the OWL help?
Although OWL consultants won't proofread or edit documents for students, they can address sentence-level concerns such as grammar and punctuation. You can encourage students to visit the OWL for additional assistance.
I've assigned a take-home exam. How can I let the OWL know that my students are allowed to get feedback on this assignment--or on a qualifying exam?
In order to provide feedback on take-home exams (i.e. essay exams, open book exams, prelims, comprehensive exams, PhD exams, or Master's exams), we must have written documentation specifying that students can get help from the OWL. This documentation can be included on the exam instructions, syllabus, or on a separate document written by the instructor or faculty member.
Where on your website can students submit papers for feedback from a tutor?
We now offer two different options for online tutoring through our online appointment system:
E-tutoring is an asynchronous option where writers can upload their paper, along with a detailed list of concerns, and tutors will respond with comments sent back to the writer in an email attachment. Writers will select a day and time for the tutor to respond, but writers do not have to be online during that time.
Online tutoring is a synchronous option. Writers select a day and time to meet with their tutor virtually. Writers will upload their document, and the conversation takes place in a chat window.
What accommodations do you provide for students with documented disabilities?
Accommodations are provided to students with documented disabilities on a case-by-case basis and may include additional time during consultations, consultations in a quiet space, or use of specialized software. Students are encouraged to schedule an initial writing consultation and discuss helpful strategies and resources with tutors before any accommodations are arranged.
I'm not a writing teacher, but I'd like to incorporate more writing in my courses. What advice can you offer?
Pedagogical advice about general writing, discipline-specific writing, and writing across the curriculum, varies based on context. Faculty interested in learning more about incorporating, designing, or revising writing assignments in any field or discipline can reach us through this page.
Do you only work with undergraduate students?
We gladly work with any graduate student, undergraduate student, post-doc, faculty member, visiting scholar, or staff affiliated with Purdue's West Lafayette campus.
How can I help prepare my students to have a productive session in the OWL?
To ensure that students make the most of their sessions and receive the best feedback possible, please remind students of the following:
Bring any assignment sheets, textbooks, notes, and relevant materials to the session. Often, students will have one impression of an assignment, and the syllabus or assignment sheet may request something else. OWL consultants can help the student determine if a document follows the instructions for an assignment. During a session, tutors and students may need to refer to ancillary materials and textbooks for further information.
Don't wait until the last minute to schedule an appointment, and give yourself time to revise after meeting with a consultant. Students unfamiliar with the OWL or even the writing process mistakenly assume that they should wait to have a completed draft before visiting the OWL—and that consultants will only fix sentence-level errors. OWL tutors address many aspects of writing, often starting with global concerns. Students who meet with a tutor the day (or even the day before) an assignment is due may not have sufficient time to devote to necessary revisions.
Students are encouraged to visit the OWL early in the writing process. Consultants can help students get started with an assignment by offering strategies for brainstorming and even research. And students are welcome to meet with a tutor more than once before a document is due. In fact, we encourage this, as our consultants can provide advice throughout multiple drafts.
Finally, since the OWL can be busy, especially toward the end of the semester, students may not be able to schedule an appointment at a convenient time. The sooner that students call to schedule an appointment, the more likely that students can find days and times that fit their schedules.
Additional advice for students can be found at our Student FAQs page.
Must students schedule appointments in order to meet with consultants?
Students are highly encourage students to schedule appointments in advance. Occasionally, a student might be able to walk in and be seen by a tutor, but drop-ins become very limited during the semester.
We now have a convenient online option for scheduling appointments, and writers can choose a specific tutor, day, and time that meets their needs. To schedule an appointment, please visit https://cla.purdue.edu/wlschedule.
Students are also invited to use the OWL's satellite locations. These locations allow drop-ins, so students can simply visit without making an appointment. Making an appointment in advance is still highly encouraged.
What is the difference between the On-Campus Writing Lab and the Online Writing Lab (OWL)?
The On-Campus Writing Lab is the physical location that offers writing support to the Purdue University West Lafayette campus. The OWL provides one-on-one consultations, workshops, Multilingual conversation groups, and other services. The website is a digital extension of the Writing Lab, but it is also a website that contains a repository of writing support materials. While On-campus Writing Lab services are available only to students, faculty, and staff at Purdue University, the website is available to anyone in the world. To learn more about the mission of the Writing Lab and the OWL, please visit http://owl.purdue.edu/writinglab/mission.