OWL Through Time
This document provides a brief summary of the award-winning Purdue University On-Campus Writing Lab's history, recent statistics of the Lab use, and evaluations of the learning that takes place in the Lab.
A Journey from a One-room Operation
The Purdue University On-Campus Writing Lab was founded in 1976 by Dr. Muriel Harris as a resource for Purdue writers. Operation started off in one room with three tutors, who welcomed writers of any skill level to a one-to-one tutorial. This tradition still lives on in a three-room complex with over 50 tutors and support staff. During their tutorials, students can discuss any aspect of their writing with a trained and caring tutor who will provide instructive feedback. Tutors work with students at all levels -- from freshmen to graduate students -- on papers in all disciplines as well as on job search documents such as resumes and cover letter.
Launching the World's First Online On-Campus Writing Lab
In an attempt to bring the On-Campus Writing Lab to students no matter where they were, Dr. Harris and David Taylor started the world's first Online Writing Lab (OWL) as an email server/GOPHER FTP service in 1993. In 1994, Stuart Blythe brought the OWL to the World Wide Web. The OWL has grown into a popular web site that received over 158 million pageviews from 49 million users, from May 2022 - April 2023. 
Attentive Services for Growing and Diversifying Needs
The On-Campus Writing Lab and Online Writing Lab have over 200 instructional handouts on writing skills and issues. Students and faculty can also use its reference library of books, journals, and reference materials. Additional services have been added over the years as well. In-lab and in-class workshops on writing skills as well as specific resources for multilingual riting facility have been developed to meet the growing and diversifying needs of writers across disciplines and communities. The On-Campus Writing Lab receives many visitors from other universities as far away as South Africa and Japan, who view it as a benchmark for writing center excellence.
Becoming a Writing Program of Excellence
In 2004, it was recognized that we are on the right track. The Purdue University On-Campus Writing Lab was one of eleven winners of the Conference on College Composition and Communication's (CCCC's) Writing Program Certificate of Excellence. With the support of campus and global stakeholders, we continue to update our staff education programming, the webpage and our physical location. Over the years, the OWL has created satellite locations all across campus, most recently in Purdue's WALC and HSSE Library.
Toward the Next Generation OWL
In Fall 2023, the OWL moved from its original home of converted classrooms in Heavilon Hall to a new space designed with our clients (mainly students and faculty) in mind. We have access to a large hall when demand or programing dictates, a conference room, a small lecture hall, and "quiet" meeting space for clients and staff with sensory needs. The administrative staff has a dedicated suite with private offices, which also houses our extensive collection of resources to support writers across campus and communities.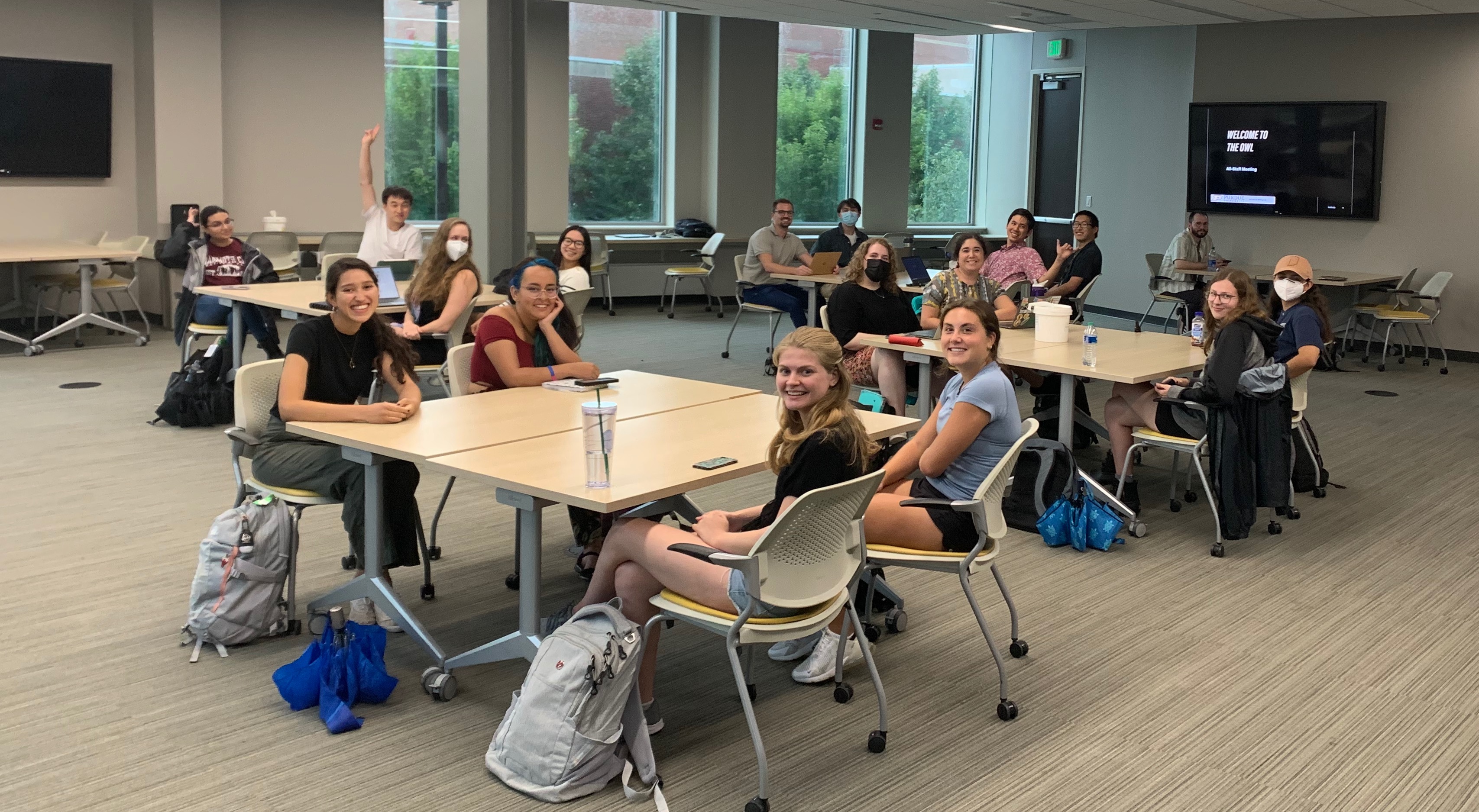 (Photo above: Great Hall in Krach Leadership Center for meetings, events, OWL programs, and studying)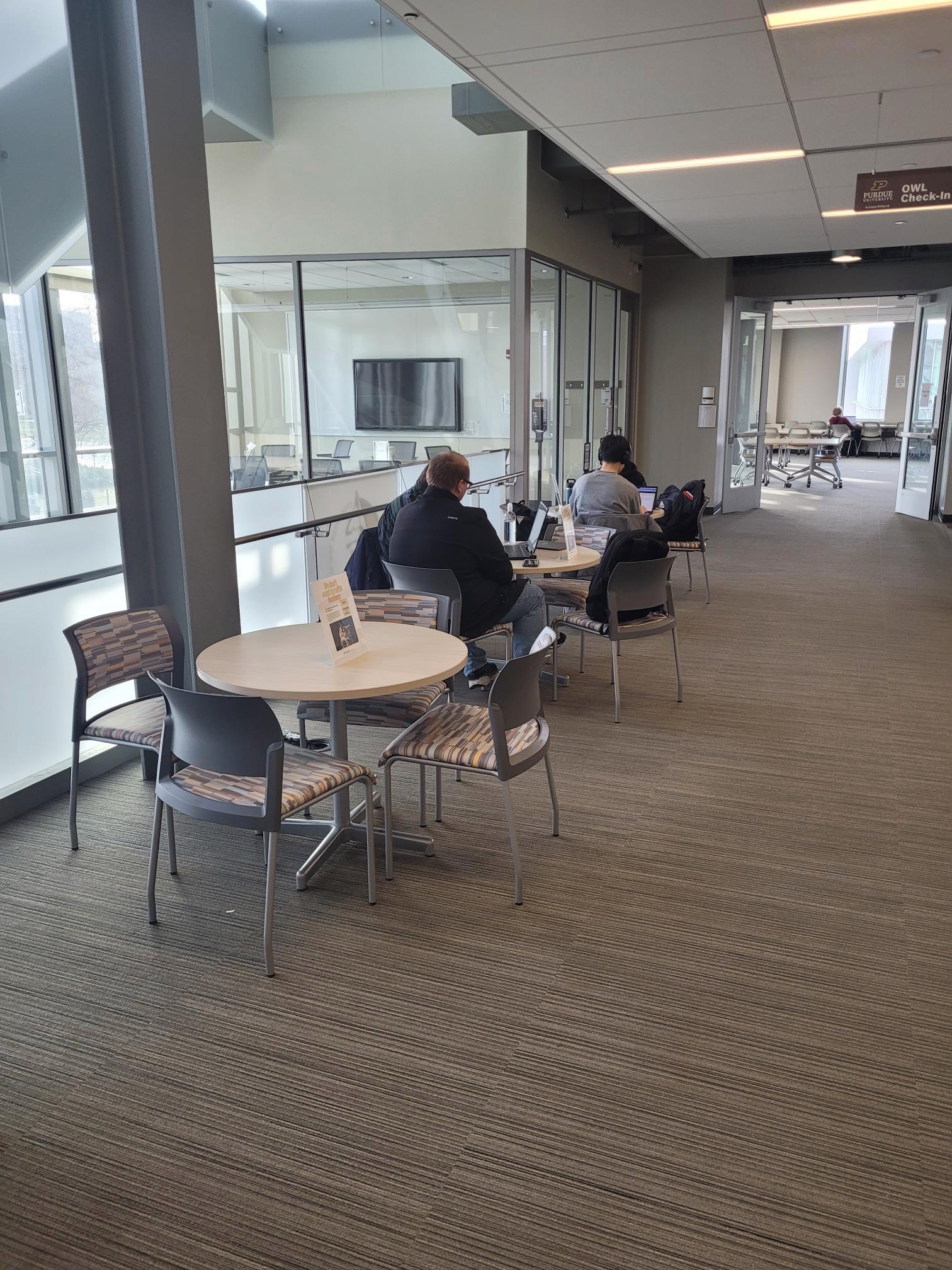 (Photo above: Dedicated conferencing tables and conference room beyond)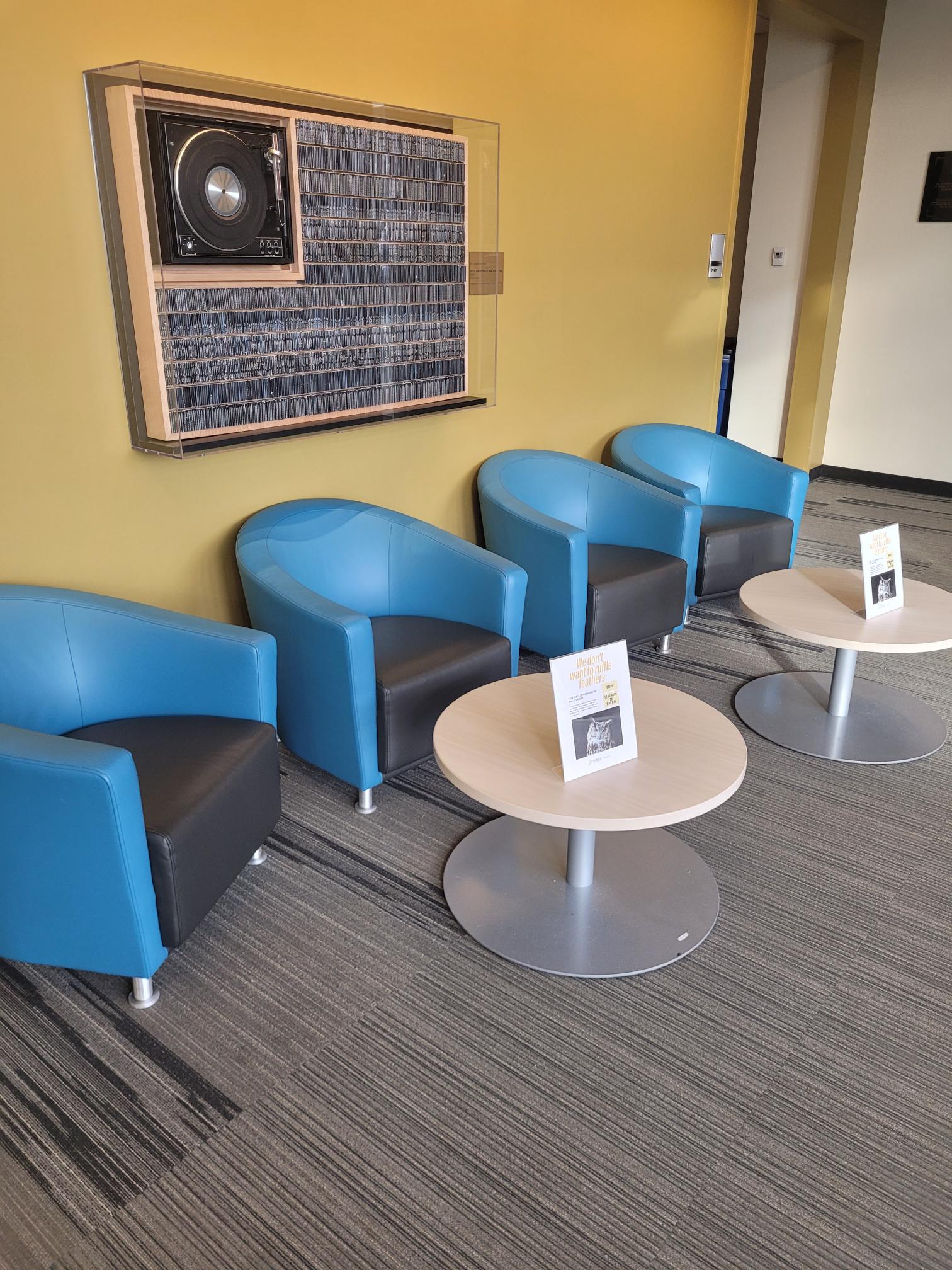 (Photo above: Casual, lounge seating for writing conferences)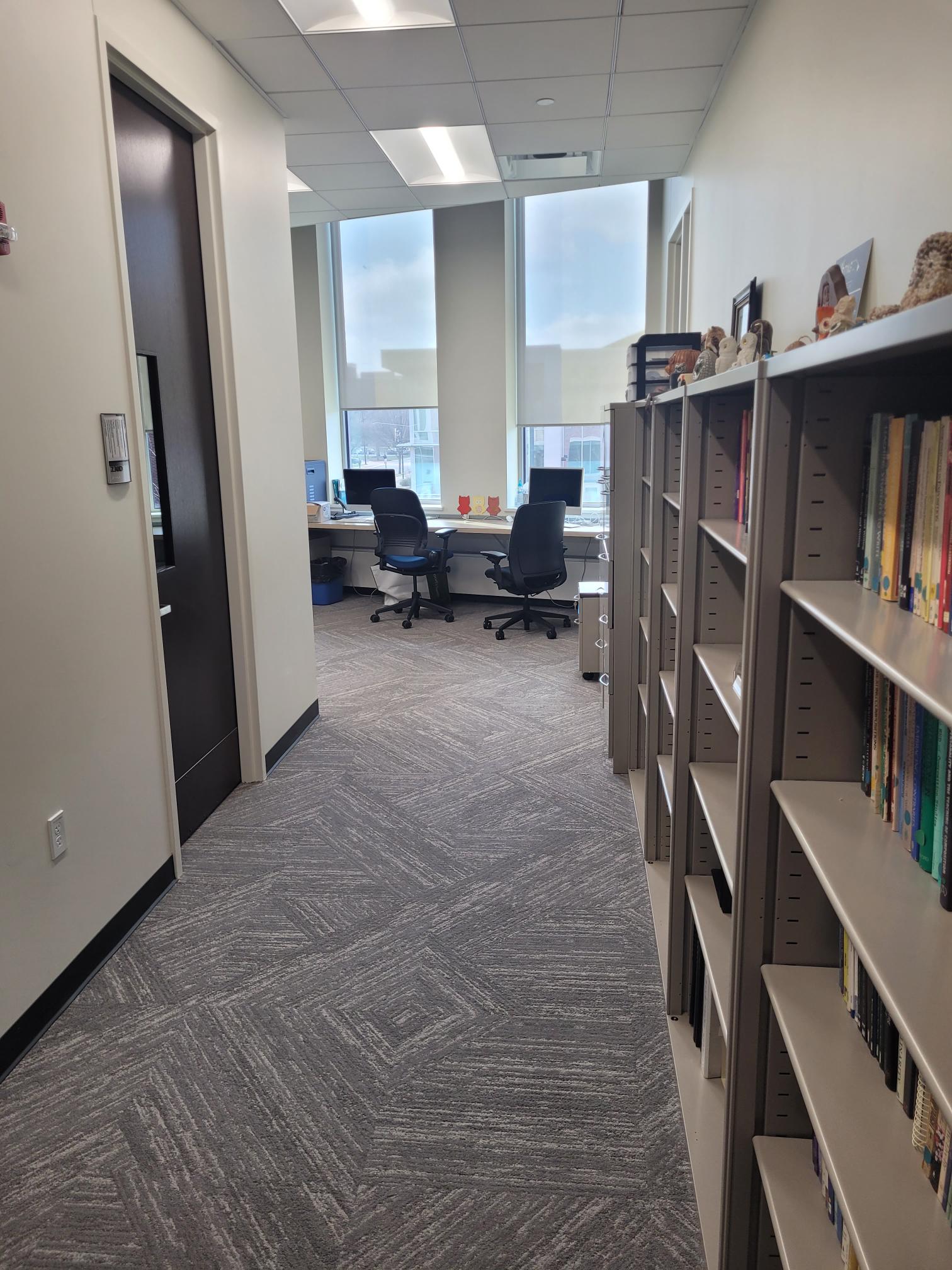 (Photo above: On-Campus Writing Lab Administrative Suite, with resource library to the left)
For More Information
If you would like more information about On-Campus Writing Lab services, use, or engagement, please contact our current director, Harry Denny.