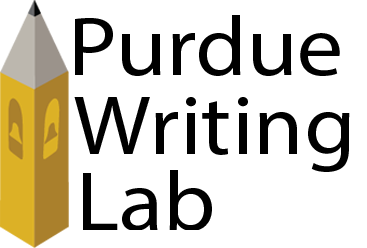 Welcome to the Purdue Writing Lab
This page is brought to you by the Writing Lab at Purdue University. When printing this page, you must include the entire legal notice.
---
Copyright ©1995-2018 by The Writing Lab & The OWL at Purdue and Purdue University. All rights reserved. This material may not be published, reproduced, broadcast, rewritten, or redistributed without permission. Use of this site constitutes acceptance of our terms and conditions of fair use.
---
October 18, 2017

The Weekly Writer
Creating a Great Thesis Statement
By Ara A., Tutor
Crafting the "perfect" thesis statement is sometimes an intimidating task. We get flustered because we try to express the entirety of the main idea of our paper in only one sentence.
What should people know after reading your paper?
Sometimes your instructor gives you a question to answer or a position to take. If you are having trouble understanding your instructor's expectations, talk to your instructor. After brainstorming, if you are still struggling, bring your ideas to the Writing Lab. We will get you started.
Even with a good thesis, I still recommend bouncing around ideas with your tutor to make sure that your thesis is appropriate for your audience and purpose.
What's the big idea?
Your thesis should be limited to only ONE idea. Have you ever tried stuffing more clothes into an already bursting traveling bag? You will end up with the same result if you try to over pack your thesis.
Your thesis directs your paper. It should be supported and (subtly) reiterated in every paragraph following the introduction. If your document is walking down several paths, I encourage you to write them down. In the Writing Lab, your tutor can help you narrow all your ideas down to one and can help you think about which statements are stronger than others.
Leave people wanting more!
Your thesis statement should serve as an introduction to your paper's position. Don't provide all the details in the thesis. Added details should generally be added in the body of the paper to support your main point. If your thesis has too much information, your tutor can help you to trim it down.
Writing Lab News & Events
---
Workshop: Revising and Proofreading Drafts
November 1st, 1:30 - 2:30 PM
Proofreading is an essential skill for writers of all levels. In this workshop, we'll cover techniques that can help you make sure your writing is consistent, clear, and error-free. Bringing a draft to this workshop is highly recommended. Learn more »
Workshop: APA & MLA Style and Citation Practices
November 15th, 1:30 - 2:30 PM
To get the most out of this workshop, bring a draft. Join us to learn more about using sources in your writing, from your introduction to your bibliography. We will focus specifically on MLA and APA styles. Learn more »
Staff Spotlight
---
By Henry S., Tutor
My name's Henry, and this is my second year tutoring at the Purdue Writing Lab. I'm a senior in Industrial Engineering, and plan to be enrolled in a MFA program in Creative Non-fiction and Sequential Art next Fall. Writing is more than honing a large vocabulary and knowing various rules of grammar; at it's core, writing is communication. Practicing good writing develops organizational skills, clarity, and formulation speed. And the key to good writing is believing in what you're writing about; it's very difficult to sell or communicate a product, or subject, you don't care for. Though if the piece you're working on is a means, a stepping stone, to the next point towards your goal, then write consciously because a great deal of a person's character is revealed in their writing. I believe that everyone is a genius in their own respects, and that everyone can be brave enough to claim their talent and work hard enough to realize their potential.
From Our Partners
---

Australia's Issue with Race and the Struggle with International Movements and Aboriginal Australian Politics
October 19, 2017, 6:00 PM - 8:00 PM
Honors Hall
The "Stolen Generation" of Aboriginal children continues to impact the Indigenous People and demonstrates Australia's turbulent history with the assimilation and dispossession of Aboriginal People from their land. Learn more about Australia's issues with race and politics through the viewing of the movie, "Rabbit Proof Fence" and discussion led by Visiting Scholar, Marlene Longbottom. More information »
The Latinos of Asia: How Filipino Americans Break the Rules of Race
October 19, 2017, 6:30 - 8:00 PM
Wilmeth Active Learning Center (WALC)
In this event, attendees will explore the intersections of race, ethnicity, gender, and sexuality through discussions about the lives of Latino and Filipino gay men. Professor Anthony Ocampo will highlight the struggles that these communities face for visibility in the American public as well as their immigrant families and ethnic communities. He will also demonstrate the strategies that these men use to survive and thrive in the face homophobia and racism in their everyday lives. Ultimately, this event aims to challenge perceptions of what it means to be gay, what it means to be a man, and what it means to be an American. More information »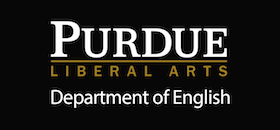 Literary Reading Series
October 19, 2017, 7:30 PM
Krannert Auditorium
Maurice Manning reads from his poetry. More information »
Lunch and Learn with Dr. Anthony Ocampo: To Be Brown and Gay in the USA
October 20, 2017, 11:30 AM - 1:00 PM
LGBTQ Center, SCHL 236
Join us for an engaging discussion with Dr. Anthony Ocampo as he discusses his forthcoming project, "Brown & Gay in LA: Immigrants Dreams & Queer Realities, which explores how Latino and Filipino gay men explore and embrace their identities in their families, communities, and the greater American public. More information »

BCC Coffee House Performing Arts Ensemble Showcase
October 20 & 21, 2017, 7:00 PM
BCC
Performing Arts Ensemble Showcase will present a glimpse of the material acquired during the fall research tour to New Orleans. More information »

Blasian Narratives
October 23, 2017, 6:30 - 8:30 PM
Matthews Hall Room 210
Blasian Narratives is a multi-media "Docu-Theatre" project that intimately explores the intersection and identities of mixed race Black & Asian individuals through live performances and film. Since the January 2017 launch of "Blasian Narratives: Volume 1," the group has performed at universities and been featured in film festivals all over the country. More information »
Hours of Operation
Fall 2017
Aug 21 – Dec 13
Main Location
Heavilon Hall, Room 226
Mon – Thurs
9 AM – 6 PM
Fridays
9 AM – 1 PM
Evening Satellites
HSSE Library
Mondays
6 PM – 9 PM
AAARCC
Tuesdays
6 PM – 9 PM
ME Building
Wednesdays
6 PM – 9 PM
Connect With Us

Appointments

Twitter

Facebook
Writing Tip of the Week
"Brainstorm your ideas and form an outline before starting to write a paper."
-Mackenzie C., Tutor
Book of the Week
The Preposition Book: Practice Toward Mastering English Prepositions by Tom Cole

Recommended by Sydney D., Tutor: "This book is an excellent resource for students that struggle with prepositions, it clarifies the tricky differences between in, on, and at."
You can find this book in the Writing Lab's library. Just ask the front desk.
Navigation

About

Awards and Featured Articles

Students

Faculty

Alumni

Newsletter

Jobs in the Writing Lab
Writing Consultations
Schedule a writing consultation/tutoring appointment at any location or register for our group programs with our 
online scheduler
. 
Face-to-face (in-person), online (live video chat), and etutoring (emailed feedback) appointments available.
Please note: You must be a Purdue student, staff, or faculty member of the West Lafayette campus to use our writing consultation services or attend our group programs. For assistance scheduling your first appointment, we've prepared a helpful guide to using our online scheduler, WCO. 
---
Locations
2nd floor Krach leadership center (KRCH) 
Monday-Friday 9:00 am - 6:00 pm
HSSE Library Stewart Center
Monday-Friday 6:00 pm - 7:00 pm
Evening and weekend hours may be available at our satellite locations or virtually as late as 9:00 pm, please check our online schedule for details on current availability.
---
Contact us
Phone: (765) 494-3723
Fax: (765) 494-3780
Facebook | Twitter | Instagram | Youtube
Subscribe to the Writing Lab Newsletter
---