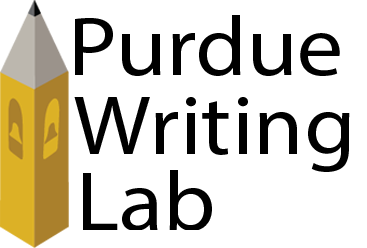 Welcome to the Purdue Writing Lab
This page is brought to you by the Writing Lab at Purdue University. When printing this page, you must include the entire legal notice.
---
Copyright ©1995-2018 by The Writing Lab & The OWL at Purdue and Purdue University. All rights reserved. This material may not be published, reproduced, broadcast, rewritten, or redistributed without permission. Use of this site constitutes acceptance of our terms and conditions of fair use.
---
November 8, 2017

The Weekly Writer
Strategies for Creating Effective Sentences
By Ara A., Tutor
A common challenge for many writers is creating effective sentences. Here are some tips that will make your sentences more interesting and effective.
Using one sentence type throughout your paper makes your sentence sound monotonous. You can combat this by using long and short sentences. For instance, you can use short sentences to highlight important points and longer sentences to convey longer pieces of information.
A remedy for long, wordy sentences is conciseness. Conciseness is using a specific word or phrase to powerfully emphasize an idea. Using fancy, formal words does not always make an essay sound more professional, especially when they are not essential.
To make your paper more interesting, you can also vary your sentence openings. Instead of always starting your sentences with simple words like This and It, you can restructure your writing to better engage the audience.
Writing in the active voice clearly shows the subject, action and object. On the other hand, passive voice distorts that order, making the sentence harder to understand. Switching from passive to active voice will also reduce the wordiness of your sentence.
Transitional words and phrases can be used to show the logical sequence of your ideas. For instance, you can use them to indicate additional information, comparisons and contrast.
Learning these techniques will take time and lots of practice. At the Writing Lab a tutor can take you through these steps to develop concise, powerful sentences.
Writing Lab News & Events
---
Workshop: APA & MLA Style and Citation Practices
November 15th, 1:30 - 2:30 PM
To get the most out of this workshop, bring a draft. Join us to learn more about using sources in your writing, from your introduction to your bibliography. We will focus specifically on MLA and APA styles. Learn more »
Writing Lab Hours During Thanksgiving Week
On Monday and Tuesday (November 20th and 21st), our main location in Heavilon Hall will be open during normal hours of 9 AM - 6 PM, and our evening satellite locations will be closed. All locations will be closed starting Wednesday, November 22nd, through Sunday, November 26th. We will resume our normal hours Monday, November 27th.
Staff Spotlight
---
By John M., Tutor
Hi everyone, I'm John. I grew up in Champaign, IL and came to Purdue after finishing my BA in creative writing at the University of Illinois. I've also spent a few years enlisted on active duty and a few years working in local television production. I'm here pursuing an MFA in creative writing, specifically fiction. If you're ever feeling bored, my writing-related endeavors are collected at my website, johnmilas.com. As far as the Writing Lab goes, any experience I've had helping people with their writing before this point has come from teaching ENGL 106. My efforts and abilities lie in producing creative writing which evokes a strong emotional response in the reader, so my transition into tutoring has involved getting used to pieces of writing with a utilitarian aim, rather than purely artistic. I will never be a grammarian and I struggle with academic and/or professional writing that feels overly mechanical as opposed to emotionally grounded, but what I've come to enjoy is the opportunity to spend more time working with someone one-on-one than I'm typically allotted as an instructor. The reward for me as a tutor is when a client leaves a session noticeably more confident in their ability to improve outside the lab, as if I've helped unlock something within them that they never knew was there to begin with.
From Our Partners
---

Denice Frohman Poetry Reading
Novemeber 8th, 2017, 6:00 - 7:00 PM
Krannert Auditorium
Denice Frohman is an award-winning poet, writer, performer, and educator. She is the 2013 Women of the World Poetry Slam Champion, 2014 CantoMundo Fellow, 2013 Hispanic Choice Award winner, and 2012 Leeway Transformation Award recipient. Her work has appeared on ESPN, in the Huffington Post, and garnered over 7.5 million views online. She has a Master's in Education and works with The Philly Youth Poetry Movement. She has been featured at over 200 colleges and universities; hundreds of high schools, non-profits, and cultural arts spaces; and performed at The White House in 2016. Currently, she tours the country. More information »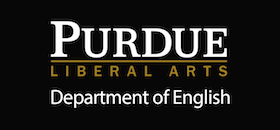 Campbell McGrath Reads Poems
Today, November 2nd, 2017, 7:30 PM
The Wells Center, 638 North Street, Lafayette
Campbell McGrath is the author of nine books, eight of them from Ecco Press. He has received numerous prestigious awards for his poetry, including a MacArthur Foundation "genius grant," and a Guggenheim Fellowship. More information »
Visualizing Sor Juana Inés de la Cruz: Past and Present with Dr. Mariselle Meléndez
Novemeber 10th, 2017, 6:15 - 7:15 PM
Hansen Theater (PAO)
Born in Puerto Rico, Mariselle Meléndez is Professor of Colonial Spanish American Literatures and Cultures and a Conrad Humanities Scholar at the University of Illinois at Urbana Champaign. Her research focuses on issues of race and gender in colonial Spanish America with special interest in the eighteenth century, the cultural phenomenon of the Enlightenment, global coloniality, as well as visual studies. Sor Juana Inés de la Cruz, one of the first published poets of the Americas, was born in Mexico in 1648, a poor and illegitimate child. More information »

The Sins of Sor Juana
Novemeber 10th - 19th, 2017
Mallett Theater (PAO)
A Purdue Theatre production. Sor Juana Inés de la Cruz, one of the first published poets of the Americas, was born in Mexico in 1648, a poor and illegitimate child. This play is a researched fantasy that explores the two turning points in this woman's life. More information »

NAECC Visiting Artist: Karen Ann Hoffman
November 14, 3:00 - 5:00 PM
NACC
Karen Ann Hoffman (Oneida Nation) is an award winning artist whose traditional Iroquois beadwork has been on display across the country and is in the permanent collection of the National Museum of the American Indian, The Children's Museum of Indianapolis, and the State of Wisconsin. Her workshop will focus on beadwork. Space limited to 15 people and advance registration is required at http://bit.ly/2tKFuWQ. Hoffman is the featured artist for the fall 2017 Eiteljorg Museum's Artist-in-Residence program. More information »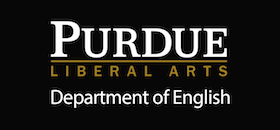 Museum of Civilization Exhibit
November 15th - December 7th, 2017
West Lafayette Public Library
Part of the "Big Read" program. More information »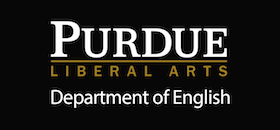 Museum of Civilization Exhibit Reception
November 15th, 2017, 6:00 PM
West Lafayette Public Library
Refreshments provided. Part of the "Big Read" program. More information »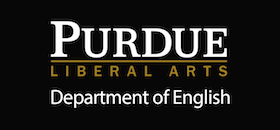 Creative Writing Program's Annual Writers Harvest Benefit
November 16th, 2017, 7:30 - 9:30 PM
The Wells Center, 638 North Street, Lafayette
The event is open to the public and admission is a suggested donation of five non-perishable food items. All donations benefit the Food Finders Food Bank's Drive Away Hunger Food Drive. This year's event features readings from Christian Knoeller, Marriane Boruch, Diana Clarke, and Charles Nutter Peck. More information »
Hours of Operation
Fall 2017
Aug 21 – Dec 13
Main Location
Heavilon Hall, Room 226
Mon – Thurs
9 AM – 6 PM
Fridays
9 AM – 1 PM
Evening Satellites
HSSE Library
Mondays
6 PM – 9 PM
AAARCC
Tuesdays
6 PM – 9 PM
ME Building
Wednesdays
6 PM – 9 PM
Connect With Us

Appointments

Twitter

Facebook
Writing Tip of the Week
"Read your paper aloud to hear errors in your writing."
-Mackenzie C., Tutor
Book of the Week
Perfect Personal Statements by Mark Alan Stewart

Recommended by Amy L., Tutor: "This book is easy to navigate and split into four distinct sections that range from what to write in a personal statement to interview questions, sample essays, and tips from recruiters of different fields."
You can find this book in the Writing Lab's library. Just ask the front desk.
Navigation

About

Students

Faculty

Alumni

Newsletter

Jobs in the Writing Lab
Writing Consultations
Schedule a writing consultation/tutoring appointment at any location or register for our group programs with our 
online scheduler
. 
Face-to-face (in-person), online (live video chat), and etutoring (emailed feedback) appointments available.
Please note: You must be a Purdue student, staff, or faculty member of the West Lafayette campus to use our writing consultation services or attend our group programs. For assistance scheduling your first appointment, we've prepared a helpful guide to using our online scheduler, WCO. 
---
Hours
Monday-Friday 9:00 am - 6:00 pm
Evening and weekend hours may be available at our satellite locations or virtually as late as 9:00 pm, please check our online schedule for details on current availability.
---
Contact us
Phone: (765) 494-3723
Fax: (765) 494-3780
Facebook | Twitter | Instagram | Youtube
Subscribe to the Writing Lab Newsletter
---