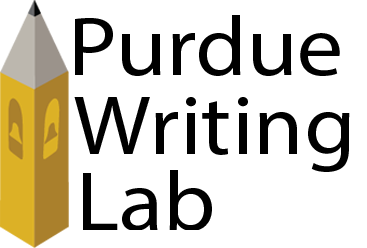 Welcome to the Purdue Writing Lab
This page is brought to you by the Writing Lab at Purdue University. When printing this page, you must include the entire legal notice.
---
Copyright ©1995-2018 by The Writing Lab & The OWL at Purdue and Purdue University. All rights reserved. This material may not be published, reproduced, broadcast, rewritten, or redistributed without permission. Use of this site constitutes acceptance of our terms and conditions of fair use.
---
November 29, 2017

The Weekly Writer
Outlining: Faster and More Efficient than Winging It
By Henry S., Tutor
Sun Tzu said, "Every battle is won before it is ever fought." A strong outline helps you recognize where your underdeveloped arguments are, and provides a pseudo-pictorial tool to follow the logic of your report. You can recognize the weight of each paragraph and section by the effectiveness of your bullet points. And once you have placed your information, you can transform your outline into a paper by implementing transitions, punctuations, segues, etc. Outlining will not only save you time and stress in the long-run, but it will also do the same for your professor and peers.
A general outline develops from top to bottom. First conceptualize what your purpose is and write it as one extremely specific sentence. The rest of the document should be written to support whatever that sentence is. Whether it is a critical lens essay, a technical report, or a short story, we can help make sure everything you write onward contribute to the efforts of that extremely specific sentence.
Then think about what the most important or interesting points to your argument are, and make them into major bullet-points. The sub-bullet-points will be the arguments and descriptions that defend your major bullet-points. At the Writing Lab we can help you determine when you've provided enough substance. Afterwards, copy-and-paste and organize those bullet-point sections into a logical sequence.
If you want more information about outlining or a one-on-one tutorial on the process, consider scheduling an appointment with a tutor from the Writing Lab. We are more than happy to elaborate on the details of the process.
Writing Lab News & Events
---
Writing Lab Hours During Finals Week
The Writing Lab will be open our regular hours of 9 AM – 6 PM through Wednesday, December 13th.
Staff Spotlight
---
By Katelyn M., Tutor
My name is Katelyn, and this is my first semester of tutoring at Purdue's Writing Lab. I am in the undergraduate program here studying Creative Writing and Professional Writing. As you can tell from my majors, I love to write and find it comes easy to me, but I understand it may not be as easy to others. It was why when a professor recommended I tutor at the Writing Lab, I became interested. I wanted to be able to talk to other writers about writing and help them find their own voice through whatever paper they would bring in for me. Not only that, but the community within the writing lab drew me in and I wanted to be a part of that, as well as to help it grow. I think that writing is a great way to learn what your interests are in the world, as well as what other people are interested in, and I always look forward to seeing what others are doing through their writing with the appointments I have!
From Our Partners
---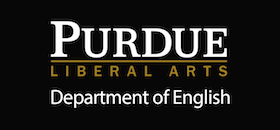 Museum of Civilization Exhibit
November 15th - December 7th, 2017
West Lafayette Public Library
Part of the "Big Read" program. More information »

Lunch and Learn Series - Exploring Teas Across Cultures
November 30th, 12:00 - 1:00 PM
AAARCC
The last in a weekly series. Hosted by Purdue Tea Appreciation Club. More information »

Native American Winter Art Market
December 2nd, 12:00 - 4:00 PM
NAECC
Join us for this second annual event featuring Native American students and local artists who will showcase their jewelry, artwork, and other traditional pieces. More information »

Comida para Estudiar
December 4th - 7th
LCC
Members of Latino Faculty and Staff Association (LaFASA) organize and provide home-cooked meals for students during the week before finals. Take a break, socialize and partake in community building. More information »
Hours of Operation
Fall 2017
Aug 21 – Dec 13
Main Location
Heavilon Hall, Room 226
Mon – Thurs
9 AM – 6 PM
Fridays
9 AM – 1 PM
Evening Satellites
HSSE Library
Mondays
6 PM – 9 PM
AAARCC
Tuesdays
6 PM – 9 PM
ME Building
Wednesdays
6 PM – 9 PM
Connect With Us

Appointments

Twitter

Facebook
Writing Tip of the Week
"Give yourself breaks—try writing for 20 minutes, and then breaking for five, or writing for 45 minutes, and breaking for 15."
-Eliza G., Tutor
Book of the Week
Writing Myths: Applying Second Language Research to Classroom Teaching by Joy Reid

Recommended by Hope F., Tutor: "Each chapter utilizes a new perspective of a teacher to discuss his or her experience with a writing myth the teacher believes in uprooting, and any instructor may be interested in the tactics the authors of each chapter develop."
You can find this book in the Writing Lab's library. Just ask the front desk.
---
As always, please share this information with anyone who might be interested.
To subscribe to this list, forward this message to our secretary, Chris Voeglein (cvoeglei@purdue.edu).
Navigation

About

Awards and Featured Articles

Students

Faculty

Alumni

Newsletter

Jobs in the Writing Lab
Writing Consultations
Schedule a writing consultation/tutoring appointment at any location or register for our group programs with our 
online scheduler
. 
Face-to-face (in-person), online (live video chat), and etutoring (emailed feedback) appointments available.
Please note: You must be a Purdue student, staff, or faculty member of the West Lafayette campus to use our writing consultation services or attend our group programs. For assistance scheduling your first appointment, we've prepared a helpful guide to using our online scheduler, WCO. 
---
Locations
2nd floor Krach leadership center (KRCH) 
Monday-Friday 9:00 am - 6:00 pm
HSSE Library Stewart Center
Monday-Friday 6:00 pm - 7:00 pm
Evening and weekend hours may be available at our satellite locations or virtually as late as 9:00 pm, please check our online schedule for details on current availability.
---
Contact us
Phone: (765) 494-3723
Fax: (765) 494-3780
Facebook | Twitter | Instagram | Youtube
Subscribe to the Writing Lab Newsletter
---