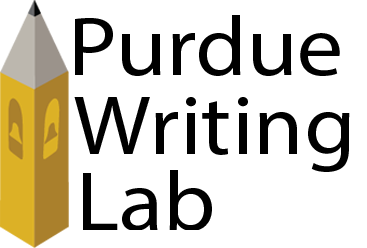 Welcome to the Purdue Writing Lab
This page is brought to you by the Writing Lab at Purdue University. When printing this page, you must include the entire legal notice.
---
Copyright ©1995-2018 by The Writing Lab & The OWL at Purdue and Purdue University. All rights reserved. This material may not be published, reproduced, broadcast, rewritten, or redistributed without permission. Use of this site constitutes acceptance of our terms and conditions of fair use.
---
November 1, 2017

The Weekly Writer
Reading Critically
By Amy L., Tutor
One comon assignment you might get is to read and analyze a short story, research paper, or rhetorical speech. If you are unfamiliar with the prose, or if English is not your first language, it can be really intimidating. In order to be a good writer you need to first master the art of reading. Once you are comfortable with many different forms of writing styles through what you read, you will gradually write better.
Dissecting any piece of writing, whether it be a research paper or a short story, requires patience. I suggest printing the article out and annotating it as you read by underlining key phrases and summarizing each paragraph in your own words. This gives you time to think critically and organize your thoughts so that the actual writing process can go much faster. Going slow at this stage will actually save you time in the long run, so don't be afraid to take your time and truly understand what you are supposed to reflect upon. The most important part isn't to remember every detail they talked about, but to understand the overall structure and message the article is trying to portray.
If the article has particularly challenging vocabulary, we can go through the piece together and teach you how to use context clues. Eventually, we can move onto more advanced strategies to help you read more efficiently in less time. Often articles from a specific genre would follow similar structures, and once you know how to conquer one you will be able to utilize the same approach for all the others.
Writing Lab News & Events
---
New OWL Resource: Gendered Pronouns & Singular "They"
We are very excited to announce the OWL's newest resource: Gendered Pronouns and the Singular 'They.' This page has information on other language and publishing associations' endorsement of singular 'they,' as well as historical uses of the term. The resource also gives a brief overview of why 'they' is more than just a grammatical issue, and how language has material and political impact on us. We want to thank Purdue University's LGBTQ Center for collaborating with us, and of course, the team of developers who worked not only to author this resource, but also to help us implement strategies for using gender-inclusive language in all future OWL resources. Big thanks to Rachel Atherton, Elizabeth Geib, Margaret Sheble, and Heather Murton for their work with the OWL.
Workshop: APA & MLA Style and Citation Practices
November 15th, 1:30 - 2:30 PM
To get the most out of this workshop, bring a draft. Join us to learn more about using sources in your writing, from your introduction to your bibliography. We will focus specifically on MLA and APA styles. Learn more »
Staff Spotlight
---
By Joel J., Tutor
My name is Joel, and this is my first year working in the Purdue Writing Lab. I tutored in the past—mostly in mathematics and the hard sciences—but this is my first time tutoring writing. I began my undergraduate career as a neurobiology major at Stony Brook University. However, I soon realized that my true interest lay in philosophy, so I transferred to Binghamton University where I graduated with a degree in philosophy and English. I'm currently working on my PhD in philosophy here at Purdue. My research focuses on medieval theories of the natural world, a topic in which I became interested as an undergraduate in the sciences. I have a love-hate relationship with my writing. I find the process of writing the first draft of a paper difficult, as the words I put on the page don't always reflect what I am trying to communicate. However, I enjoy revising my drafts, watching as my paper slowly transforms into something I can be proud of. I have found it helpful to talk with other writers while I am writing the first draft of a paper. Sometimes just talking about my ideas out loud helps me better understand what I am trying to communicate; other times, I need someone to ask me difficult questions that force me to think about my writing differently. If you make an appointment, I look forward to talking about your ideas with you.
From Our Partners
---

Native American Heritage Month Keynote Presentation: Uncovering Indigenous Identity
Today, 6:00 - 8:00 PM
STEW 214AB
A panel of Indigenous students, explore facets of Indigenous identity: sovereignty, self-determination, displacement, education, and awareness. Students will move a conversation often burdened by stereotypes and misinformation to discuss the barriers and insights they face. Facilitated by Terese Mailhot, Tecumseh Postdoctoral Fellow. More information »

Lunch n Learn - Indigenous Women's Resilience: Our Stories
November 2nd, 11:30 AM - 1:00 PM
NAECC
Storytelling, "Yarning," and "Talking Story" have been essential forms of communication for Indigenous People for centuries and the oral tradition continues to be the focal point for sharing traditions and history. Join us as Salish, Yunni, and Diné women share some of their stories and the importance of social activism, advocating for lost voices, and remembering elders and traditions. More Information »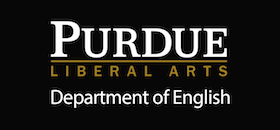 Literary Reading Series Presents Author Deborah Reed
November 2nd, 2017, 7:30 - 8:30 PM
Krannert Auditorium
Deborah Reed is the author of four novels: The Days When Birds Come Back (January, 2018), Olivay, Things We Set on Fire, and Carry Yourself Back to Me. She has also authored two popular thrillers under the pen name Audrey Braun. Deborah holds a Masters in Fine Arts in Creative Writing and is co-director of the Black Forest Writing Seminars at the University of Freiburg in Germany. She teaches creative writing at workshops around the U.S. and in Europe. She lives on the coast of Oregon. More information »
Hours of Operation
Fall 2017
Aug 21 – Dec 13
Main Location
Heavilon Hall, Room 226
Mon – Thurs
9 AM – 6 PM
Fridays
9 AM – 1 PM
Evening Satellites
HSSE Library
Mondays
6 PM – 9 PM
AAARCC
Tuesdays
6 PM – 9 PM
ME Building
Wednesdays
6 PM – 9 PM
Connect With Us

Appointments

Twitter

Facebook
Writing Tip of the Week
"You don't have to write the intro first; start writing wherever feels right (often for me it's the first body paragraph) and go back and write or revise your introduction and thesis after you've finished the paper."
-Eliza G., Tutor
Book of the Week
What Do International Students Think and Feel? by Jerry G. Gebhard
Recommended by Hope F., Tutor: "By using personal retellings of events that illustrate phases and concepts of change for international students, this book, helpful for instructors, brings a story-like quality that draws the reader in. "
You can find this book in the Writing Lab's library. Just ask the front desk.
Navigation

About

Students

Faculty

Alumni

Newsletter

Jobs in the Writing Lab
Writing Consultations
Schedule a writing consultation/tutoring appointment at any location or register for our group programs with our 
online scheduler
. 
Face-to-face (in-person), online (live video chat), and etutoring (emailed feedback) appointments available.
Please note: You must be a Purdue student, staff, or faculty member of the West Lafayette campus to use our writing consultation services or attend our group programs. For assistance scheduling your first appointment, we've prepared a helpful guide to using our online scheduler, WCO. 
---
Hours
Monday-Friday 9:00 am - 6:00 pm
Evening and weekend hours may be available at our satellite locations or virtually as late as 9:00 pm, please check our online schedule for details on current availability.
---
Contact us
Phone: (765) 494-3723
Fax: (765) 494-3780
Facebook | Twitter | Instagram | Youtube
Subscribe to the Writing Lab Newsletter
---