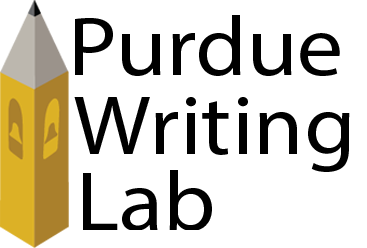 Welcome to the Purdue Writing Lab
This page is brought to you by the Writing Lab at Purdue University. When printing this page, you must include the entire legal notice.
---
Copyright ©1995-2018 by The Writing Lab & The OWL at Purdue and Purdue University. All rights reserved. This material may not be published, reproduced, broadcast, rewritten, or redistributed without permission. Use of this site constitutes acceptance of our terms and conditions of fair use.
---
November 15, 2017

The Weekly Writer
Grammar Spotlight: Semicolons
By Ara A., Tutor
In a recent tutorial, I worked with a writer who used semicolons to punctuate pauses in his writing. That tutorial served as an inspiration for this article.
A semicolon is used to indicate a pause in a sentence. In appearance, it looks like a combination of a comma and a period. You can think of the semicolon's pause as longer than a comma's pause but shorter than a period's pause.
Semicolons can be used as commas in situations where you want to break up a list that contains phrases instead of single words. In this situation, using too many commas in the sentence will distort the meaning and make the writing appear clumsy. For instance, with commas only:
The famer's basket had red, juicy tomatoes, sweet honey, large, red strawberries and delicious sandwiches.
Now, with semicolons:
The famer's basket had red, juicy tomatoes; sweet honey; large, red strawberries and delicious sandwiches.
You can also use semicolons to link up two related, independent clauses (sentences that could stand alone):
Dana is a great writer; she studied creative writing for 5 years at Purdue.
A a comma cannot be used in the same way. While two independent clauses can be connected using a semicolon and no conjunction, replacing the semicolon with a comma will also mean that a conjunction should be introduced into the sentence:
Dana is a great writer, and she studied creative writing for 5 years at Purdue.
Semicolons are one of many punctuation tools we can discuss at the Writing Lab. A tutor may bring up your punctuation with you in any session as a part of the overall conversation, and you can always let us know if it's something you want to specifically focus on.
Writing Lab News & Events
---
Workshop: APA & MLA Style and Citation Practices
Today, 1:30 - 2:30 PM
To get the most out of this workshop, bring a draft. Join us to learn more about using sources in your writing, from your introduction to your bibliography. We will focus specifically on MLA and APA styles. Learn more »
Writing Lab Hours During Thanksgiving Week
On Monday and Tuesday (November 20th and 21st), our main location in Heavilon Hall will be open during normal hours of 9 AM - 6 PM, and our evening satellite locations will be closed. All locations will be closed starting Wednesday, November 22nd, through Sunday, November 26th. We will resume our normal hours Monday, November 27th.
Staff Spotlight
---
By Skye L., Tutor
My name is Skye and this will be my third semester of tutoring at Purdue. I am an undergrad majoring in Accounting. Although I fell in love with writing when I was a child, I had never tutored others systematically before I came here. So the experience in the Writing lab is new and precious to me. I enjoy taking time to deliberate on the use of words and sentences to condense complicated ideas into clear and concise statements. But at first, when I was helping clients with their writing, I felt it hard to give consideration to grammar, organization, sentence structure or even more points within a thirty-minute or one-hour session. Also, as an international student, accurately explaining myself was a problem as well. But by exploring my own tutoring strategy and communicating with other tutors, I gradually found a way to organize the session and became more confident. Now working in the Writing Lab not only means that I can focus on the thing that I love but also means a chance for me to improve myself and see my progress. If you make an appointment, I look forward to talking about your ideas and see your progress with you!
From Our Partners
---

The Sins of Sor Juana
November 10th - 19th, 2017
Mallett Theater (PAO)
A Purdue Theatre production. Sor Juana Inés de la Cruz, one of the first published poets of the Americas, was born in Mexico in 1648, a poor and illegitimate child. This play is a researched fantasy that explores the two turning points in this woman's life. More information »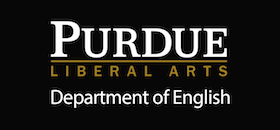 Museum of Civilization Exhibit Reception
Today, 6:00 PM
West Lafayette Public Library
Refreshments provided. Part of the "Big Read" program. More information »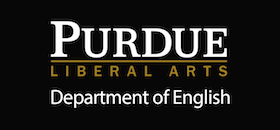 Museum of Civilization Exhibit
November 15th - December 7th, 2017
West Lafayette Public Library
Part of the "Big Read" program. More information »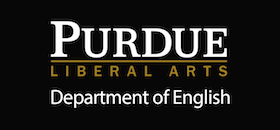 Creative Writing Program's Annual Writers Harvest Benefit
November 16th, 2017, 7:30 - 9:30 PM
The Wells Center, 638 North Street, Lafayette
The event is open to the public and admission is a suggested donation of five non-perishable food items. All donations benefit the Food Finders Food Bank's Drive Away Hunger Food Drive. This year's event features readings from Christian Knoeller, Marriane Boruch, Diana Clarke, and Charles Nutter Peck. More information »
Hours of Operation
Thanksgiving Week 2017
Nov 20 – 24
Main Location
Heavilon Hall, Room 226
Mon & Tue
9 AM – 6 PM
Wed – Fri
CLOSED
Evening Satellites
HSSE Library
Monday
CLOSED
AAARCC
Tuesday
CLOSED
ME Building
Wednesday
CLOSED
Normal hours resume Monday, November 27
Connect With Us

Appointments

Twitter

Facebook
Writing Tip of the Week
"I don't edit while I write! Instead, if I can't think of the perfect word or phrasing, I just make a note to myself to come back later and move on to the next thing."
-Eliza G., Tutor
Book of the Week
Rhetorical Grammar by Martha Kolln

Recommended by Amy L., Tutor: "Beyond the basic verb-tense and subject-verb agreements, this books talks about sentence variety, rhythm, word choice, and voice in an essay."
You can find this book in the Writing Lab's library. Just ask the front desk.
Navigation

About

Awards and Featured Articles

Students

Faculty

Alumni

Newsletter

Jobs in the Writing Lab
Writing Consultations
Schedule a writing consultation/tutoring appointment at any location or register for our group programs with our 
online scheduler
. 
Face-to-face (in-person), online (live video chat), and etutoring (emailed feedback) appointments available.
Please note: You must be a Purdue student, staff, or faculty member of the West Lafayette campus to use our writing consultation services or attend our group programs. For assistance scheduling your first appointment, we've prepared a helpful guide to using our online scheduler, WCO. 
---
Locations
2nd floor Krach leadership center (KRCH) 
Monday-Friday 9:00 am - 6:00 pm
HSSE Library Stewart Center
Monday-Friday 6:00 pm - 7:00 pm
Evening and weekend hours may be available at our satellite locations or virtually as late as 9:00 pm, please check our online schedule for details on current availability.
---
Contact us
Phone: (765) 494-3723
Fax: (765) 494-3780
Facebook | Twitter | Instagram | Youtube
Subscribe to the Writing Lab Newsletter
---