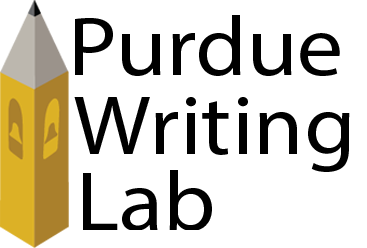 Welcome to the Purdue Writing Lab
This page is brought to you by the Writing Lab at Purdue University. When printing this page, you must include the entire legal notice.
---
Copyright ©1995-2018 by The Writing Lab & The OWL at Purdue and Purdue University. All rights reserved. This material may not be published, reproduced, broadcast, rewritten, or redistributed without permission. Use of this site constitutes acceptance of our terms and conditions of fair use.
---
March 28, 2018

The Weekly Writer
The Weekly Writer is published each Wednesday while classes are in session. As always, please share this information with anyone who might be interested.
Grammar Touch-up: Verb Tense Consistency
By Devyn M., Tutor
While working with any document, it is important to keep your verb tenses consistent. This not only shows professionalism, but it also makes a document easier to understand. There are a few tips that we have at the Writing Lab for getting better at using verb tense.
First, read your text aloud before submitting it. By simply reading a paper or story aloud, you can catch errors. If something sounds off, you will hear it while reading and be able to make a correction. Along with this, imagine you are talking to a friend or whatever audience you are addressing while reading your document. If the verb tense makes sense for those who are hearing your message, than you know that your paper is correct.
Second, check your tense around areas where dialogue is present, if you are writing a story or piece of fiction. People often slip up when they write dialogue because the tense of the dialogue may not be the same as the narration part of the story. Remember that dialogue does not necessarily have to match the tense of the narration.
These are two great strategies for improving your ability to write with the correct verb tense. For more practice, come to the Writing Lab and have a tutor look at a document to give you more information about verb tense.
Writing Lab News & Events
---
Workshop: Revising and Proofreading Drafts
April 4, 1:30 - 2:30 PM
Proofreading is an essential skill for writers of all levels. In this workshop, we'll cover techniques that can help you make sure your writing is consistent, clear, and error-free. More Information »
Workshop: Professional Email Communication
April 18, 1:30 - 2:30 PM
This workshop will focus on the fundamentals of professional communication, particularly in school or work-related settings. More Information »
Staff Spotlight
---
By Elizabeth M., Tutor
My name is Elizabeth Murray and I am a junior studying Law & Society. I currently intern at the Public Defender's office in Tippecanoe County, and I am working towards becoming a lawyer—a profession where acute writing skills are imperative. I enjoy looking at the evidence and formulating an argument in my papers; a lot of my writing experience at Purdue has included investigating different public policies and evaluating their outcome. As a tutor, I enjoy helping students establish their position and support it with relevant, organized evidence. I like to ask a lot of open-ended questions during my tutorials in order to gather information and make clients feel comfortable talking about their writing. Helping other students with their writing has made me more critical towards my own writing, because I feel that as a tutor I should be an "expert." However, we all have things to learn and clients are always helping me consider new and different perspectives on writing. I look forward to working with all clients and hope to meet you soon!
From Our Partners
---

"Arrow+Soul=ArrowSoul Art" Presentation
March 28th, 2:00 - 3:30 PM
NAECC (NACC)
NAECC Artist in Residence: Saba
The NAECC presents a three day residency program designed to expose the Purdue community to diversity in Native American artwork. More Information »

Reception - NAECC Artist in Residence: Saba
March 28th, 4:00 - 6:00 PM
NAECC (NACC)
Join us in welcoming our featured artist, Saba. Meet the artist and enjoy some light refreshments. More Information »

Spring Lunch and Learn Series: "Defining Filipino"
March 29th, 12:00 - 1:00 PM
Asian American and Asian Resource and Cultural Center
Hosted by Purdue Filipino Association (PFA). Workshops include a free lunch for Purdue students, staff, and faculty. More information »

Painting Workshop with NAECC Artist in Residence: Saba
March 29th, 4:00 - 6:00 PM
NAECC (NACC)
Saba will lead a painting workshop with the Purdue community. To reserve your spot, RSVP to naecc@purdue.edu. More Information »

Trans Day of Visibility Panel Discussion
March 29th, 6:30 - 7:30 PM
Krannert Auditorium
Trans Day of Visibility is dedicated to celebrating the trans community and highlighting its resiliency in the face of incredible oppression. More information »

Dance-Athon 2018
March 29th, 7:00 - 8:00 PM
Co-Rec MP2
Intensive hip hop dance workshop with instructors TBA. More information »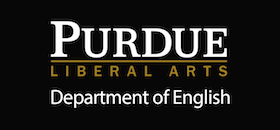 2017-2018 Purdue University Literary Reading series
March 29th, 7:30 PM
Krannert Auditorium
The 2017-2018 Purdue University Literary Reading series presents poets Vievee Francis and Matthew Olzmann. Sycamore Review will host a joint Q&A at 4:30pm in WALC 1132. More Information »

Dance-Athon 2018
March 30th, 7:00 - 10:00 PM
Co-Rec MP2
There will be panel discussion, workshop, and dance-athon competition! More information »

Safe Zone Training
April 4th, 2:00 - 5:00 PM
Register for location
Join the Purdue Safe Zone community by participating in this interactive workshop focused on building a safe, affirming, and welcoming campus for members of the LGBTQ community. More information »

Richie Menchavez, "Asian American Music: Then, Now, & Forever"
April 4th, 6:30 - 8:30 PM
Krannert Auditorium
Richie Menchavez is the creator and founder of TRAKTIVIST - the premiere platform to discover, promote, and archive music made by Asian Americans. More information »
Hours of Operation
Spring 2018
Jan 8 – Apr 27
Main Location
Heavilon Hall, Room 226
Mon – Thurs
9 AM – 6 PM
Fridays
9 AM – 1 PM
Evening Satellites
HSSE Library
Mondays
6 PM – 9 PM
AAARCC
Tuesdays
6 PM – 9 PM
ME Building
Wednesdays
6 PM – 9 PM
Connect With Us

Appointments

Twitter

Facebook
Writing Tip of the Week
"When I write, I like to do it in stages."
-Hadi B., Tutor
Book of the Week
Successful Writing at Work by Philip Kolin

Recommended by Joel J., Tutor: "It's a clear, easy-to-read introduction to the kinds of writing that will be required of many students in your post-graduation careers."
You can find this book in the Writing Lab's library. Just ask the front desk.
---
As always, please share this information with anyone who might be interested.
To subscribe to this list, forward this message to our secretary, Chris Voeglein (cvoeglei@purdue.edu).
Navigation

About

Awards and Featured Articles

Students

Faculty

Alumni

Newsletter

Jobs in the Writing Lab
Writing Consultations
Schedule a writing consultation/tutoring appointment at any location or register for our group programs with our 
online scheduler
. 
Face-to-face (in-person), online (live video chat), and etutoring (emailed feedback) appointments available.
Please note: You must be a Purdue student, staff, or faculty member of the West Lafayette campus to use our writing consultation services or attend our group programs. For assistance scheduling your first appointment, we've prepared a helpful guide to using our online scheduler, WCO. 
---
Locations
2nd floor Krach leadership center (KRCH) 
Monday-Friday 9:00 am - 6:00 pm
HSSE Library Stewart Center
Monday-Friday 6:00 pm - 7:00 pm
Evening and weekend hours may be available at our satellite locations or virtually as late as 9:00 pm, please check our online schedule for details on current availability.
---
Contact us
Phone: (765) 494-3723
Fax: (765) 494-3780
Facebook | Twitter | Instagram | Youtube
Subscribe to the Writing Lab Newsletter
---