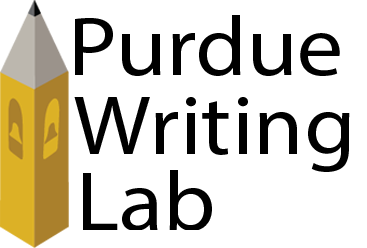 Welcome to the Purdue Writing Lab
This page is brought to you by the Writing Lab at Purdue University. When printing this page, you must include the entire legal notice.
---
Copyright ©1995-2018 by The Writing Lab & The OWL at Purdue and Purdue University. All rights reserved. This material may not be published, reproduced, broadcast, rewritten, or redistributed without permission. Use of this site constitutes acceptance of our terms and conditions of fair use.
---
March 21, 2018

The Weekly Writer
The Weekly Writer is published each Wednesday while classes are in session. As always, please share this information with anyone who might be interested.
How We Adapt to You: Working with Deaf or Hearing-Impaired Cients
By Isha M., Tutor
In Fall 2017, I had the opportunity to work with a congenitally deaf student. This student's primary language is American Sign Language (ASL) and despite having no training or experience using ASL, I was able to use a specific seating arrangement as a way to communicate with the student and satisfactorily conduct the session. This seating arrangement involves sitting directly next to students. When speaking directly to someone sitting next to you, you often turn your face towards theirs and initiate direct eye contact. The student could read my lips and follow along while I was speaking. I used my facial expressions and eye movements to communicate my thoughts and feelings about his questions and comments. By sitting next to this student, we were able to move past our language barrier and productively conduct the session.
One of the most commonly-practiced tutoring techniques we use in the Writing Lab involves sitting directly next to you during a session. This can seem odd since this position implies established trust and isn't a typical instructional seating arrangement. However, it allows both of us to literally work "closely" together, to feel involved in the session, and to maintain consistent eye contact, which is a crucial aspect of quickly establishing trust.
Regardless of the fact that I had no prior experience working with a congenitally deaf individual, the training provided to us at the Writing Lab enables us to work with students from all backgrounds. The simple technique of sitting directly next to you during a session can build trust and even help overcome language barriers. While the Writing Lab does have individuals equipped to communicate in ASL, every tutor here is able to adapt their tutoring style and their communication style to you during a session, and are able to use simple techniques, such as a seating arrangement, to maximize the outcome of the session.
Writing Lab News & Events
---
Workshop: Integrating Sources into Writing Assignments
Today, 1:30 - 2:30 PM
This workshop provides you with methods for integrating sources into your writing assignments through quoting, paraphrasing, and summarizing. More Information »
Callout: Become a Writing Lab Tutor
Tomorrow, 6:00 - 7:00 PM, HEAV 220
Stop by for some pizza and learn about how to become a tutor in the Writing Lab.
Staff Spotlight
---
By Eliza V., Tutor
My name is Eliza, and this is my first semester as an undergraduate tutor in the Writing Lab. I am currently a sophomore majoring in English and Human Services, with minors in Women's Studies and Sociology. I love being an involved member of the Purdue community, so you may see me around campus serving as a Liberal Arts Dean's Ambassador, Honors College Ambassador, or Journal Coordinator for the Journal of Purdue Undergraduate Research (just to name a few). I am currently researching ways that hearing tutors can most effectively work with deaf and hard-of-hearing clients. I began that research in my ENGL 390 tutoring course! Through tutoring, I have developed an interest in improving tutor confidence and preparedness when working with the Deaf community. I am not deaf myself, but I found a passion for the field while taking classes in American Sign Language and Deaf culture. I have learned a lot about working with ESL writers from tutoring, and find it humbling to explore the cultural differences in writing techniques. I find myself using the Writing Lab more often now that I am a tutor because of the perspective I get from both sides of the experience. I look forward to working with more clients in coming semesters as I build on my tutoring knowledge!
From Our Partners
---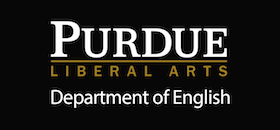 From the Dissection Lab
March 19 - 23
Patti and Rusty Rueff Gallery, Pao Hall
A & D Faculty and Students Respond to Poet Marianne Boruch's Cadaver, Speak. (Reception on March 20th, 4:30-6:30 pm) More Information »

Keiynan Lonsdale: Intersectionality and Media & Love, Simon
March 21, 6:00 - 7:00 PM
Hiler Theater (WALC)
Keiynan Lonsdale is a multi talented actor who made his U.S. film debut in Insurgent (2015), and went on to star in Allegiant, and Disney's The Finest Hours. He is furthering his acting career in the 2018 film Love, Simon. More information »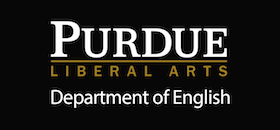 Cadaver Speak: Poetry and Performance from the Dissection Lab
March 22, 7:30 PM
Fowler Hall, Stewart Center
Readings by the author, readers from the IU School of Medicine-West Lafayaette and Purdue's Creative Writing MFA program. More Information »

I am Not Your Perfect Mexican Daughter: A Book Reading with Erika L. Sanchez
March 27, 6:00 - 7:30 PM
Krannert Auditorium
The daughter of Mexican immigrants, Erika L. Sánchez, has become a powerful voice for Latinos across the United States. A poet, novelist, and essayist living in Chicago, her work provides a voice for those growing up in a Mexican working-class family. As the daughter of undocumented Mexican immigrants, Sanchez strives to defy borders by speaking about her lived experiences growingup a feminist Latina. More Information »

Lunch and Learn Series, Part 3: Implementing Strategies for Improving LGBTQIA+ Student Success At Purdue
March 28, 12:00 - 1:00 PM
WALC 3132
This lunch and learn is the third in a three part series that invites the Purdue community to engage in a campus-wide discussion about LGBTQIA+ student retention and academic success. This discussion-based lunch and learn will provide attendees with opportunity to learn about best practices for supporting LGBTQIA+ students and strategies to improve academic success for LGBTQIA+ Purdue students. You do not need to attend previous lunch and learns in this series to attend this lunch and learn.
Free and open to all!
Lunch will be provided.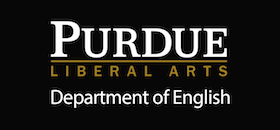 2017-2018 Purdue University Literary Reading series
March 29, 7:30 PM
Krannert Auditorium
The 2017-2018 Purdue University Literary Reading series presents poets Vievee Francis and Matthew Olzmann. Sycamore Review will host a joint Q&A at 4:30pm in WALC 1132. More Information »
Hours of Operation
Spring 2018
Jan 8 – Apr 27
Main Location
Heavilon Hall, Room 226
Mon – Thurs
9 AM – 6 PM
Fridays
9 AM – 1 PM
Evening Satellites
HSSE Library
Mondays
6 PM – 9 PM
AAARCC
Tuesdays
6 PM – 9 PM
ME Building
Wednesdays
6 PM – 9 PM
Connect With Us

Appointments

Twitter

Facebook
Writing Tip of the Week
"Find a place to write that allows you to clear your head—I love Vienna Coffee Shop!"
-Liz W., Tutor
Book of the Week
The Résumé Handbook, 4th Edition by Arthur D. Rosenberg

Recommended by Devyn M., Tutor: "This book really makes you think of how to create a neat résumé that stands out to employers."
You can find this book in the Writing Lab's library. Just ask the front desk.
---
As always, please share this information with anyone who might be interested.
To subscribe to this list, forward this message to our secretary, Chris Voeglein (cvoeglei@purdue.edu).
Navigation

About

Awards and Featured Articles

Students

Faculty

Alumni

Newsletter

Jobs in the Writing Lab
Writing Consultations
Schedule a writing consultation/tutoring appointment at any location or register for our group programs with our 
online scheduler
. 
Face-to-face (in-person), online (live video chat), and etutoring (emailed feedback) appointments available.
Please note: You must be a Purdue student, staff, or faculty member of the West Lafayette campus to use our writing consultation services or attend our group programs. For assistance scheduling your first appointment, we've prepared a helpful guide to using our online scheduler, WCO. 
---
Locations
2nd floor Krach leadership center (KRCH) 
Monday-Friday 9:00 am - 6:00 pm
HSSE Library Stewart Center
Monday-Friday 6:00 pm - 7:00 pm
Evening and weekend hours may be available at our satellite locations or virtually as late as 9:00 pm, please check our online schedule for details on current availability.
---
Contact us
Phone: (765) 494-3723
Fax: (765) 494-3780
Facebook | Twitter | Instagram | Youtube
Subscribe to the Writing Lab Newsletter
---