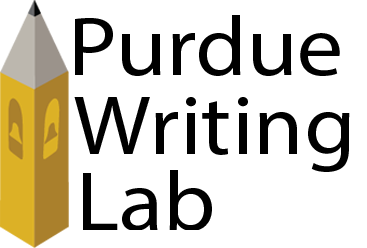 Welcome to the Purdue Writing Lab
This page is brought to you by the Writing Lab at Purdue University. When printing this page, you must include the entire legal notice.
---
Copyright ©1995-2018 by The Writing Lab & The OWL at Purdue and Purdue University. All rights reserved. This material may not be published, reproduced, broadcast, rewritten, or redistributed without permission. Use of this site constitutes acceptance of our terms and conditions of fair use.
---
January 24, 2018

The Weekly Writer
The Weekly Writer is published each Wednesday while classes are in session. As always, please share this information with anyone who might be interested.
White Papers: Starting with Your Audience and Research
By Anisha D., Tutor
A white paper is a concise report that often informs readers about an issue or an authoritative report that talks about a specific proposal. A white paper usually contains proposals for a specific policy or talks about an issue in detail. This document can be used in various industries—ranging from business to politics to science. As students, we might have to write white papers in business/technical writing courses, management courses, or even political science courses.
At the Writing Lab, we would discuss certain aspects of a white paper. For example, often times, identifying your audience maybe a little difficult. We might help you identify your audience for the white paper by reading over the assignment sheet with you and understanding what exactly the topic is. We would ideally discuss what the problem and potential solution is, to further analyze who our audience is, thereby leaving us with a more clear understanding.
Moreover, in a white paper, research is essential. Having sufficient research is key to making your white paper successful. You may come into the Writing Lab with difficulties knowing what exactly to research and the scope of research that needs to be conducted. Again, we would discuss some key aspects of your white paper—topic, problem, solution, and ideally narrow your research down to those specific areas. We might create an outline for your white paper to have a rough idea of what content needs to be put down, and from there, conducting research would be easier.
These are just a few things we can help with at the Writing Lab. Do not hesitate to schedule an appointment with us because we look forward to working with you!
Writing Lab News & Events
---
Workshop: One- to Two-Page Résumés
January 31st
Whether you're going onto the job market or applying for graduate school, bring a draft of your résumé or come ready with a laptop to make one. Sign up online »
English Conversation Groups
January 16th - April 27th
If you are a Purdue University student or scholar whose first language is not English, the Writing Lab's conversation groups are a terrific way to improve your fluency and expand your vocabulary. Sign up online »
Staff Spotlight
---
By Megan S., Tutor
My name is Megan and this is my very first semester tutoring in the Writing Lab! Previously, I have not tutored on a professional level so I am very excited for this new experience. I am double majoring in English and Political Science and I am a sophomore. English has always been my passion and my hope is to go to law school. At the beginning of my fall semester I decided to double major because political science has always been of great interest to me and would also be helpful for my future in law. As a tutor I see myself as very hands on and energetic when it comes to my tutoring style. I enjoy meeting new people and getting to tutor and work with so many different people is really exciting for me. Tutoring has helped open my eyes up to so many different writing styles. Before tutoring I really was only comfortable with my own writing style but now the more tutoring I do, the more I learn about other people's style of writing. It has really helped me find different ways to write and convey a meaning in my own writing. I look forward to this new experience and hope to continue working in the Writing Lab for many more as I continue my career here at Purdue.
From Our Partners
---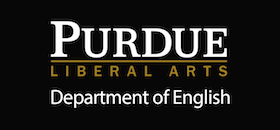 Viewing of "A Midsummer Night's Dream"
Today, 7:00 PM
Honors Hall
Viewing of "A Midsummer Night's Dream," from visionary director Julie Taymor. (Sponsored by the Department of English Big Read, the Honors College, and the Purdue Libraries) More Information »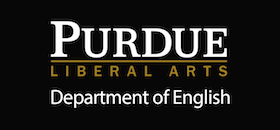 Staged Readings from "Taming of the Shrew"
January 25, 7:00 - 7:30 PM
Hiler Theater, WALC 1055
"Stone Soup" (a regional Shakespeare touring group) presents a sneak peak of Season 8 including a rehearsal and staged reading from Taming of the Shrew. Open to all. Audience interaction and feedback encouraged! (Sponsored by the Department of English Big Read and Stone Soup Touring Group) More Information »
Hours of Operation
Spring 2018
Jan 8 – Apr 27
Main Location
Heavilon Hall, Room 226
Mon – Thurs
9 AM – 6 PM
Fridays
9 AM – 1 PM
Evening Satellites
HSSE Library
Mondays
6 PM – 9 PM
AAARCC
Tuesdays
6 PM – 9 PM
ME Building
Wednesdays
6 PM – 9 PM
Connect With Us

Appointments

Twitter

Facebook
Writing Tip of the Week
"Try to write a little bit every day instead of writing the whole document at the last minute."
-Adrianna R., Tutor
Book of the Week
Compose, Design, Advocate by Anne Wysocki and Dennis Lynch

Recommended by Eliza G., Tutor: "This book features a number of helpful resources on visual rhetoric, interpreting images and advertisements, and designing high-quality documents."
You can find this book in the Writing Lab's library. Just ask the front desk.
---
As always, please share this information with anyone who might be interested.
To subscribe to this list, forward this message to our secretary, Chris Voeglein (cvoeglei@purdue.edu).
Navigation

About

Students

Faculty

Alumni

Newsletter

Jobs in the Writing Lab
Writing Consultations
Schedule a writing consultation/tutoring appointment at any location or register for our group programs with our 
online scheduler
. 
Face-to-face (in-person), online (live video chat), and etutoring (emailed feedback) appointments available.
Please note: You must be a Purdue student, staff, or faculty member of the West Lafayette campus to use our writing consultation services or attend our group programs. For assistance scheduling your first appointment, we've prepared a helpful guide to using our online scheduler, WCO. 
---
Hours
Monday-Friday 9:00 am - 6:00 pm
Evening and weekend hours may be available at our satellite locations or virtually as late as 9:00 pm, please check our online schedule for details on current availability.
---
Contact us
Phone: (765) 494-3723
Fax: (765) 494-3780
Facebook | Twitter | Instagram | Youtube
Subscribe to the Writing Lab Newsletter
---