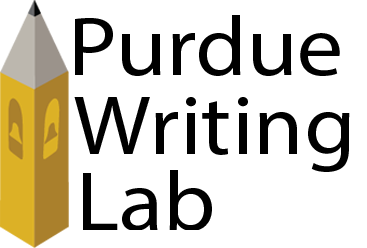 Welcome to the Purdue Writing Lab
This page is brought to you by the Writing Lab at Purdue University. When printing this page, you must include the entire legal notice.
---
Copyright ©1995-2018 by The Writing Lab & The OWL at Purdue and Purdue University. All rights reserved. This material may not be published, reproduced, broadcast, rewritten, or redistributed without permission. Use of this site constitutes acceptance of our terms and conditions of fair use.
---
January 17, 2018

The Weekly Writer
The Weekly Writer is published each Wednesday while classes are in session. As always, please share this information with anyone who might be interested.
Visual Writing Project: Infographics
By Amy L., Tutor
An infographic is typically a visual interpretation of an essay geared towards informing people about a certain topic. They could range widely from being a visual summary of a research paper, to a flow chart explaining how to make a peanut-butter and jelly sandwich. An infographic consists of many key elements:
Provides statistic that support the conclusion being drawn
Uses a balance of words and pictures with the display
Has its own clear, self-contained message
Expresses a complex message in a concise, visual form
While it may just seem like you are placing pictures and symbols on a page, you are actually telling a story and need to think about how to organize it. Is it statistical-based, time-based, process-based? Is it comparing and contrasting two concepts? Once you figure out the purpose of the poster, it is easier to arrange it in a logical manner.
A good infographic does not tell every single detail of the story, but rather summarizes the main points. It is imperative to have enough information for the audience to understand, yet not overwhelm them. There should be only one or two takeaways that they should get from the poster, and all other details should be relevant to these points to deliver a strong message. You can help the audience in this process by using color, contrast, or spatial arrangement to emphasize different key points. At the Writing Lab, we help writers at all stages figure out the best way to present their ideas.
Writing Lab News & Events
---
Workshop: One- to Two-Page Résumés
January 31st
Whether you're going onto the job market or applying for graduate school, bring a draft of your résumé or come ready with a laptop to make one. Sign up online »
English Conversation Groups
January 16th - April 27th
If you are a Purdue University student or scholar whose first language is not English, the Writing Lab's conversation groups are a terrific way to improve your fluency and expand your vocabulary. Sign up online »
Staff Spotlight
---
By Jalyn G., Tutor
Hi! My name is Jalyn and I am a junior in Natural Resources and Environmental Sciences at Purdue, and I am one of the front desk receptionists at the Writing Lab. This means I will be one of the first faces you see when you come in and check in for any appointments! As a member of the lab, I am looking forward to reviewing my research papers, lab reports, and any professional documents such as resumes or cover letters with the tutors. I do have a lot of papers to write, especially when it comes time to apply to graduate school, where I plan to get my Master's in Environmental Management. My strengths when it comes to writing is grammar and structure, as well as descriptive language. However, a weakness is trying to make my writing "fluffy" to make my sentences longer—one of the deadly sins of writing. But I plan to solve that working with some of the tutors!
From Our Partners
---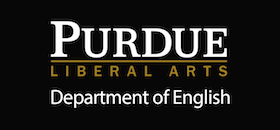 Viewing of "A Midsummer Night's Dream"
January 18th, 7:30 - 9:30 PM
Krannert Auditorium and Lobby
Viewing of "A Midsummer Night's Dream," from visionary director Julie Taymor. (Sponsored by the Department of English Big Read, the Honors College, and the Purdue Libraries) More Information »

"Heart Berries" Book Launch and Reception with Terese Mailhot
January 18th, 7:30 - 9:30 PM
Krannert Auditorium and Lobby
"Heart Berries" is a powerful, poetic memoir of a woman's coming of age on the Seabird Island Indian Reservation in the Pacific Northwest. Having survived a profoundly dysfunctional upbringing only to find herself hospitalized and facing a dual diagnosis of PTSD and Bipolar II, Terese Mailhot is given a notebook and begins to write her way out of trauma. Mailhot is a Tecumseh Postdoctoral Fellow in the Department of English. More Information »
Hours of Operation
Spring 2018
Jan 8 – Apr 27
Main Location
Heavilon Hall, Room 226
Mon – Thurs
9 AM – 6 PM
Fridays
9 AM – 1 PM
Evening Satellites
HSSE Library
Mondays
6 PM – 9 PM
AAARCC
Tuesdays
6 PM – 9 PM
ME Building
Wednesdays
6 PM – 9 PM
Connect With Us

Appointments

Twitter

Facebook
Writing Tip of the Week
"Don't blindly trust Microsoft Word's grammar and style checkers!"
-Adrianna R., Tutor
Book of the Week
"They Say/I Say": The Moves that Matter in Academic Writing by Graff, Birkenstein, and Durst

Recommended by Joel J., Tutor: "It's a clear, easy-to-read introduction to the art or argument."
You can find this book in the Writing Lab's library. Just ask the front desk.
---
As always, please share this information with anyone who might be interested.
To subscribe to this list, forward this message to our secretary, Chris Voeglein (cvoeglei@purdue.edu).
Navigation

About

Students

Faculty

Alumni

Newsletter

Jobs in the Writing Lab
Writing Consultations
Schedule a writing consultation/tutoring appointment at any location or register for our group programs with our 
online scheduler
. 
Face-to-face (in-person), online (live video chat), and etutoring (emailed feedback) appointments available.
Please note: You must be a Purdue student, staff, or faculty member of the West Lafayette campus to use our writing consultation services or attend our group programs. For assistance scheduling your first appointment, we've prepared a helpful guide to using our online scheduler, WCO. 
---
Hours
Monday-Friday 9:00 am - 6:00 pm
Evening and weekend hours may be available at our satellite locations or virtually as late as 9:00 pm, please check our online schedule for details on current availability.
---
Contact us
Phone: (765) 494-3723
Fax: (765) 494-3780
Facebook | Twitter | Instagram | Youtube
Subscribe to the Writing Lab Newsletter
---