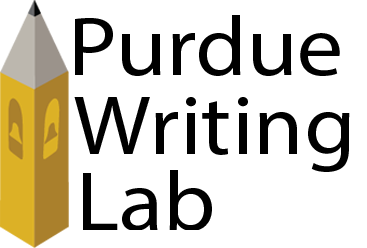 Welcome to the Purdue Writing Lab
This page is brought to you by the Writing Lab at Purdue University. When printing this page, you must include the entire legal notice.
---
Copyright ©1995-2018 by The Writing Lab & The OWL at Purdue and Purdue University. All rights reserved. This material may not be published, reproduced, broadcast, rewritten, or redistributed without permission. Use of this site constitutes acceptance of our terms and conditions of fair use.
---
December 06, 2017

The Weekly Writer
Dead Week Spotlight: Term Papers
By Ruben R., Tutor
A term paper is a document that you may have to complete by the end of the semester. Typically towards the end of the semester, you are tasked with writing term papers in order to showcase knowledge gained from your courses. This specific type of document is your professor's way of ensuring that you have been able to digest the knowledge provided by the course. Now that it is nearing the end of the semester, we are not surprised to see many students come in with research papers here in the Writing Lab.
Here at the Writing Lab, we are fully equipped to help with research papers whether it is generating ideas on how to start or refining the final draft. There are many components to constructing a term paper that we can assist. If you are struggling with formulating an introductory paragraph, we would help with this section by using the predefined topics for the following main body paragraphs as a template for constructing your introduction. Another concept that you may struggle with is the conclusion, or concluding the paper. Another method we would employ as tutors would be to use the comprehension garnered from your paper as a way of being able to concisely and precisely summarize the paper into your conclusion. By looking at the already written portions, we can use the main points showcased from those portions for the conclusion, demonstrating the main aspects of the topic of the paper.
These are an example of things we can work with relating to term papers. If you wish for help on the above items, or refining and finalizing, or other aspects of a term paper or any other document, schedule an appointment at the Writing Lab. We look forward to working with you.
Writing Lab News & Events
---
Writing Lab Hours During Finals Week
The Writing Lab will be open our regular hours of 9 AM – 6 PM through Wednesday, December 13th.
We will reopen for the Spring semester at 9 AM on January 8th, 2018.
Staff Spotlight
---
By Eugie R., Tutor
My name is Eugie, and this is my second year of tutoring at Purdue. As an undergrad, I majored in English Rhetoric with minors in Business Administration and Spanish Language. I recently completed my Master's degree and I'm now working on my PhD in Rhetoric and Composition. My primary research focus targets identity in entrepreneurial contexts; I'm particularly interested in bridging the gap between the academy and industry because I hope to pursue an "alt. ac" career. I enjoy tutoring tremendously; it has changed my perspective and pedagogy in many ways. Writing is hard, even for me, and that's what I study! I've found that it helps me to talk through my ideas with other writers, which is why I often use the writing lab myself. If you make an appointment, I look forward to talking about your ideas with you.
From Our Partners
---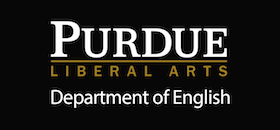 Museum of Civilization Exhibit
November 15th - December 7th, 2017
West Lafayette Public Library
Part of the "Big Read" program. More information »

The "FINALS" Countdown
December 4th - 8th
NAECC
De-stress at the NAECC during dead week with daily activities!
All students welcome!!
ESSENTIAL OILS STRESS RELIEF WITH ERIN OLIVER
Wednesday, December 6 | 3:00 - 5:00 pm
Please join us as you have free time.
THERAPY DOG THURSDAY WITH FIONA
Thursday, December 7 | 3:00 - 4:00 pm
ALL WEEK
Playdough, Coloring Books, Games

Comida para Estudiar
December 4th - 7th
LCC
Members of Latino Faculty and Staff Association (LaFASA) organize and provide home-cooked meals for students during the week before finals. Take a break, socialize and partake in community building. More information »

Dead Week Activities
December 4th - 8th
LCC
During Dead Week the LCC will host various activities for you to destress and take a break from studying for finals. All activities will happen 2 PM - 4 PM.
Wednesday: Waffle Bar
Thursday: Artesanías
Friday: Twilight Zone Marathon with cookies

Finals Frenzy at the LCC
December 11th - 14th
LCC
The LCC will remain open on Monday, December 11th through Thursday, December 14th for quiet study hours. Come by to study and have a snack.
Hours of Operation
Fall 2017
Aug 21 – Dec 13
Main Location
Heavilon Hall, Room 226
Mon – Thurs
9 AM – 6 PM
Fridays
9 AM – 1 PM
Evening Satellites
HSSE Library
Mondays
6 PM – 9 PM
AAARCC
Tuesdays
6 PM – 9 PM
ME Building
Wednesdays
6 PM – 9 PM
Connect With Us

Appointments

Twitter

Facebook
Writing Tip of the Week
"Brainstorm before you write, even if it's just to make a list of the things you know you want to talk about. It's like stretching for your brain—it helps you 'warm up' before the 'big race'—i.e., the paper itself."
-Eliza G., Tutor
Book of the Week
A Troubleshooting Guide for Writers: Strategies and Processes by Barbara Fine Clouse

Recommended by Hope F., Tutor: "Three sections labelled pre-writing, drafting, and revising offer lengthened lists of options for writers in need of new ways of approaching their work, and the briefness of each suggestion is easy to follow without in-depth reading."
You can find this book in the Writing Lab's library. Just ask the front desk.
---
As always, please share this information with anyone who might be interested.
To subscribe to this list, forward this message to our secretary, Chris Voeglein (cvoeglei@purdue.edu).
Navigation

About

Students

Faculty

Alumni

Newsletter

Jobs in the Writing Lab
Writing Consultations
Schedule a writing consultation/tutoring appointment at any location or register for our group programs with our 
online scheduler
. 
Face-to-face (in-person), online (live video chat), and etutoring (emailed feedback) appointments available.
Please note: You must be a Purdue student, staff, or faculty member of the West Lafayette campus to use our writing consultation services or attend our group programs. For assistance scheduling your first appointment, we've prepared a helpful guide to using our online scheduler, WCO. 
---
Hours
Monday-Friday 9:00 am - 6:00 pm
Evening and weekend hours may be available at our satellite locations or virtually as late as 9:00 pm, please check our online schedule for details on current availability.
---
Contact us
Phone: (765) 494-3723
Fax: (765) 494-3780
Facebook | Twitter | Instagram | Youtube
Subscribe to the Writing Lab Newsletter
---