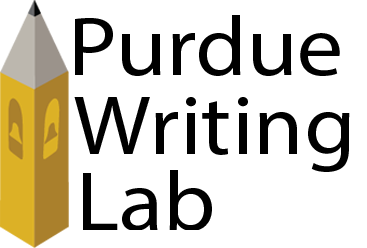 Welcome to the Purdue Writing Lab
This page is brought to you by the Writing Lab at Purdue University. When printing this page, you must include the entire legal notice.
---
Copyright ©1995-2018 by The Writing Lab & The OWL at Purdue and Purdue University. All rights reserved. This material may not be published, reproduced, broadcast, rewritten, or redistributed without permission. Use of this site constitutes acceptance of our terms and conditions of fair use.
---
April 11, 2018

The Weekly Writer
The Weekly Writer is published each Wednesday while classes are in session. As always, please share this information with anyone who might be interested.
Structuring Your Essay
By Devyn M., Tutor
The structure of an essay can often be a confusing topic. In high school, you may have been taught how to write the formulaic five-paragraph essay. In college, this organization is often not enough for demanding professors. In a university setting, your essay can look a little different.
First, there is always an introductory paragraph. This paragraph should include background information as well as discuss the trajectory of the paper. This paragraph should start broad and become more specific. At the end of this paragraph, it is highly recommended to have a thesis sentence. This should be the main point or argument that a paper is trying to make.
Second, there should be body paragraphs that make up an essay. There can be any number of body paragraphs that include a topic sentence, an argument, and a transition. It is very important for body paragraphs to flow so that readers can follow an argument easily.
Lastly, there must be a conclusion that summarizes the points that have been made in the essay as well as restating the thesis. This part is pretty simple because it should mirror that introduction paragraph for the most part.
For more information on how to organize an essay, come to the Writing Lab and talk with a tutor. We are trained to help you build your skills as a writer.
Writing Lab News & Events
---
Workshop: Professional Email Communication
April 18, 1:30 - 2:30 PM
This workshop will focus on the fundamentals of professional communication, particularly in school or work-related settings. More Information »
Staff Spotlight
---
By Coby E., Tutor
My name is Coby, and this is my second semester as a tutor in the Purdue Writing Lab. I am a double major in Professional Writing and Political Science, but I also study creative writing, communication, entrepreneurship, and public policy. It seems like a lot, but I like to keep busy and study a lot of things! In addition to being a tutor, I also conduct research for the lab, most recently in gender identity and writing center space design. Writing, to me, has always been a way of expression, that can allow people of all identities to have their voices heard, and so I think it's important that writing centers are accessible to everyone. That's what I like most about being a tutor; I enjoy being able to help others find their voice through writing. Whether I am helping someone apply for a job, or get their thoughts into an essay, my biggest reward comes from helping others be their best selves, through writing.
From Our Partners
---

#Resist: Panel Discussion with the Sisters of Perpetual Indulgence
April 11th, 6:30 - 7:30 PM
Krannert Auditorium
The Sisters of Perpetual Indulgence® is a leading-edge Order of queer nuns. More information »

Spring Lunch and Learn Series: "Que-Nic: The Beginning of an Era"
April 12th, 12:00 - 1:00 PM
AAARCC
Hosted by Omega Psi Phi. Workshops include a free lunch for Purdue students, staff, and faculty. More information »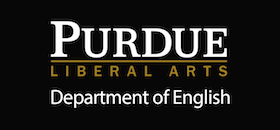 The World Without Us
April 13th, 8:00 - 9:30 PM
Loeb Theater
A Theatrical Meditation on a Post-human Earth (part of the "Big Read" program with Purdue Convocations). More Information »

Día de la Familia: Quinceañera Edition
April 14th, 1:00 - 4:00 PM
LCC
Join the Latino Cultural Center in celebrating its 15 year anniversary, or Quinceañera, at this year's Día de la Familia! More Information »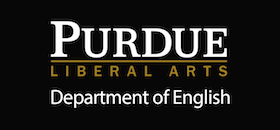 The World Without Us
April 14th, 8:00 - 9:30 PM
Loeb Theater
A Theatrical Meditation on a Post-human Earth (part of the "Big Read" program with Purdue Convocations). More Information »

Safe Zone Training
April 16th, 2:00 - 5:00 PM
Register for location
Join the Purdue Safe Zone community by participating in this interactive workshop focused on building a safe, affirming, and welcoming campus for members of the LGBTQ community. More information »

The Trouble with My Name, A One-Man Show with Javier Ávila Co-Sponsored with Delta Pi Rho Fraternity, Inc. and The Department of Theater
April 17th, 7:30 - 9:30 PM
Mallet Theater, Pao Hall
The Trouble with My Name, Javier Ávila's highly praised one-man show, embraces the critical issues faced by American Latinos. More Information »

Trans Inclusion Training
April 18th, 3:00 - 4:30 PM
Register for location
From media coverage of transgender celebrities to national discussions of transgender, transgender and non-binary identities and experiences are more visible than ever. More information »
Hours of Operation
Spring 2018
Jan 8 – Apr 27
Main Location
Heavilon Hall, Room 226
Mon – Thurs
9 AM – 6 PM
Fridays
9 AM – 1 PM
Evening Satellites
HSSE Library
Mondays
6 PM – 9 PM
AAARCC
Tuesdays
6 PM – 9 PM
ME Building
Wednesdays
6 PM – 9 PM
Connect With Us

Appointments

Twitter

Facebook
Writing Tip of the Week
"Feedback from different people makes my writing better."
-Hadi B., Tutor
Book of the Week
Nonverbal Messages Tell More by Teri Kwal Gamble and Michael Gamble

Recommended by Devyn M., Tutor: "This is a good read to learn about how you can read someone's actions to interpret what they are thinking."
You can find this book in the Writing Lab's library. Just ask the front desk.
---
As always, please share this information with anyone who might be interested.
To subscribe to this list, forward this message to our secretary, Chris Voeglein (cvoeglei@purdue.edu).
Navigation

About

Awards and Featured Articles

Students

Faculty

Alumni

Newsletter

Jobs in the Writing Lab
Writing Consultations
Schedule a writing consultation/tutoring appointment at any location or register for our group programs with our 
online scheduler
. 
Face-to-face (in-person), online (live video chat), and etutoring (emailed feedback) appointments available.
Please note: You must be a Purdue student, staff, or faculty member of the West Lafayette campus to use our writing consultation services or attend our group programs. For assistance scheduling your first appointment, we've prepared a helpful guide to using our online scheduler, WCO. 
---
Locations
2nd floor Krach leadership center (KRCH) 
Monday-Friday 9:00 am - 6:00 pm
HSSE Library Stewart Center
Monday-Friday 6:00 pm - 7:00 pm
Evening and weekend hours may be available at our satellite locations or virtually as late as 9:00 pm, please check our online schedule for details on current availability.
---
Contact us
Phone: (765) 494-3723
Fax: (765) 494-3780
Facebook | Twitter | Instagram | Youtube
Subscribe to the Writing Lab Newsletter
---