Welcome to the Purdue OWL
This page is brought to you by the OWL at Purdue University. When printing this page, you must include the entire legal notice.
---
Copyright ©1995-2018 by The Writing Lab & The OWL at Purdue and Purdue University. All rights reserved. This material may not be published, reproduced, broadcast, rewritten, or redistributed without permission. Use of this site constitutes acceptance of our terms and conditions of fair use.
---
Prepositions of Direction—Into
Summary:
This resource provides guidelines for using prepositions in your writing.
Uses of "Into"
With verbs of motion, "into" and "in" are interchangeable except when the preposition is the last word or occurs directly before an adverbial of time, manner, or frequency.

In this case only in (or inside) can be used.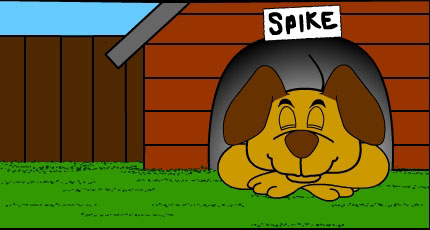 Here are some more examples:
The patient went into the doctor's office. The patient went in. (not into)
Our new neighbors moved into the house next door yesterday. ('to take up residence in a new home')
Our new neighbors moved in yesterday.
In "Our new neighbors move in yesterday", the last word is the time adverbial yesterday, so the object of the preposition in can be omitted. Of course, in an information question, "into" also can be last word except for an adverbial when its object is questioned by a wh- word:
Now what kind of trouble has she gotten herself into?
Now what sort of trouble is she in?
Verbs expressing stationary position take only "on" or "in" with the ordinary meanings of those prepositions.

If a verb allows the object of the preposition to be omitted, the construction may have an idiomatic meaning.
The cat sat on the mat.
The doctor is in his office.
The doctor is in. ('available for consultation')
In(to) has two special uses with move.
When "move in" is followed by a purpose clause, it has the sense of "approach".
The lion moved in for the kill.
The police moved in to rescue the hostages inside the building.
In "The lion moved in for the kill." and "The Police moved in to rescue the hostages inside the building" "in" is part of the verb, so "into" cannot be used; We cannot say: "The lion moved into for the kill."

When "into" is used with move, it functions as an ordinary preposition to convey the idea of moving something from one place to another.
We'll move your brother's old bed into your room.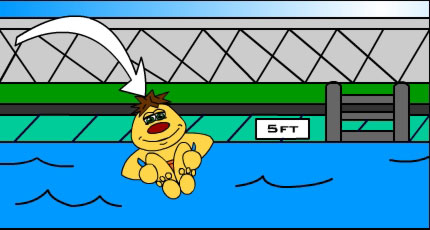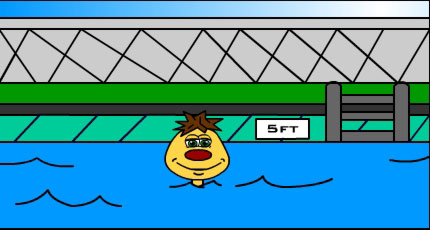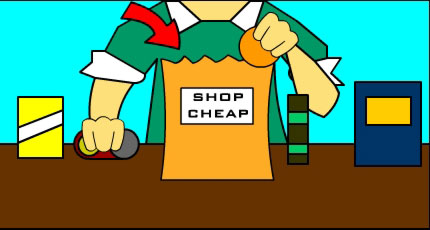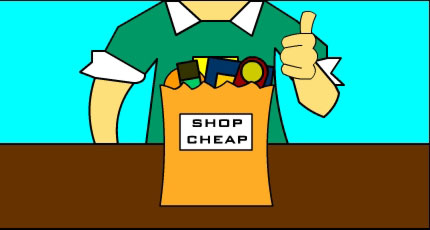 Navigation

General Writing

Writing Style

The Writing Process

Prewriting (Invention)

Writer's Block

Stasis Theory

Developing an Outline

Proofreading

Writing with Feedback

Academic Writing

The Rhetorical Situation

Establishing Arguments

Logic in Argumentative Writing

Historical Perspectives on Argumentation

Paragraphs and Paragraphing

Essay Writing

Conciseness

Adding Emphasis

Sentence Variety

Using Appropriate Language

Active and Passive Voice

Using Foreign Languages in Academic Writing in English

Common Writing Assignments

Argument Papers

Research Papers

Research Posters

Exploratory Papers

Annotated Bibliographies

Mechanics

Transitions and Transitional Devices

Two-Part (Phrasal) Verbs (Idioms)

Gerunds, Participles, and Infinitives

Grammar

Adjective or Adverb

How to Use Adjectives and Adverbs

Prepositions

Pronouns

Relative Pronouns

Count and Noncount Nouns

Verb Tenses

Irregular Verbs

Punctuation

Punctuation

Independent and Dependent Clauses

Commas

Quotation Marks

Visual Rhetoric

Visual Rhetoric

Analyzing Visual Documents

Using Fonts with Purpose

Designing Effective PowerPoint Presentations

Data Visualization

Undergraduate Applications

Undergraduate Application Timeline and Additional Resources

Graduate School Applications

Overview

Researching Programs

Statements of Purpose

Personal Correspondence

Community Engaged Writing

Research and Citation

Conducting Research

Research Overview

Conducting Primary Research

Evaluating Sources of Information

Searching Online

Internet References

Archival Research

Using Research

Quoting, Paraphrasing, and Summarizing

Paraphrase Exercises

Writing with Statistics

Resources for Documenting Sources in the Disciplines

APA Style (7th Edition)

APA Formatting and Style Guide (7th Edition)

MLA Style

MLA Formatting and Style Guide

Chicago Style

CMOS Formatting and Style Guide

IEEE Style

AMA Style

ASA Style

APA Style (6th Edition)

APA Formatting and Style Guide (6th Edition)

Avoiding Plagiarism

Teacher and Tutor Resources

Writing Instructors

Grades 7-12 Instructors and Students

Writing Across the Curriculum: An Introduction

Creative Nonfiction in Writing Courses

Poetry in Writing Courses

Teaching OSDDP: A Guide for Professional Writing Instructors

Writing Letters of Recommendation for Students

Writing Tutors

Tutoring Creative Writing Students

Tutoring Grammar

Teaching Resources

Preventing Plagiarism

Contextualizing Plagiarism

Avoiding Plagiarism

Translingual Writing

Writing in the Engineering Classroom

Graduate Writing

Introduction to Graduate Writing

Graduate Writing Topics

Graduate Writing Genres

Thesis & Dissertation

Subject-Specific Writing

Professional, Technical Writing

Effective Workplace Writing

Audience Analysis

Prioritizing Your Concerns for Effective Business Writing

Activity and Postmortem Reports

Basic Business Letters

Memos

Grant Writing

Donation Request Letters

Technical Reports & Report Abstracts

White Papers

Revision in Business Writing

Business Writing for Administrative and Clerical Staff

Writing in Literature

Writing About Film

Literary Terms

Literary Theory and Schools of Criticism

Writing About Fiction

Writing About Literature

Writing in Literature (Detailed Discussion)